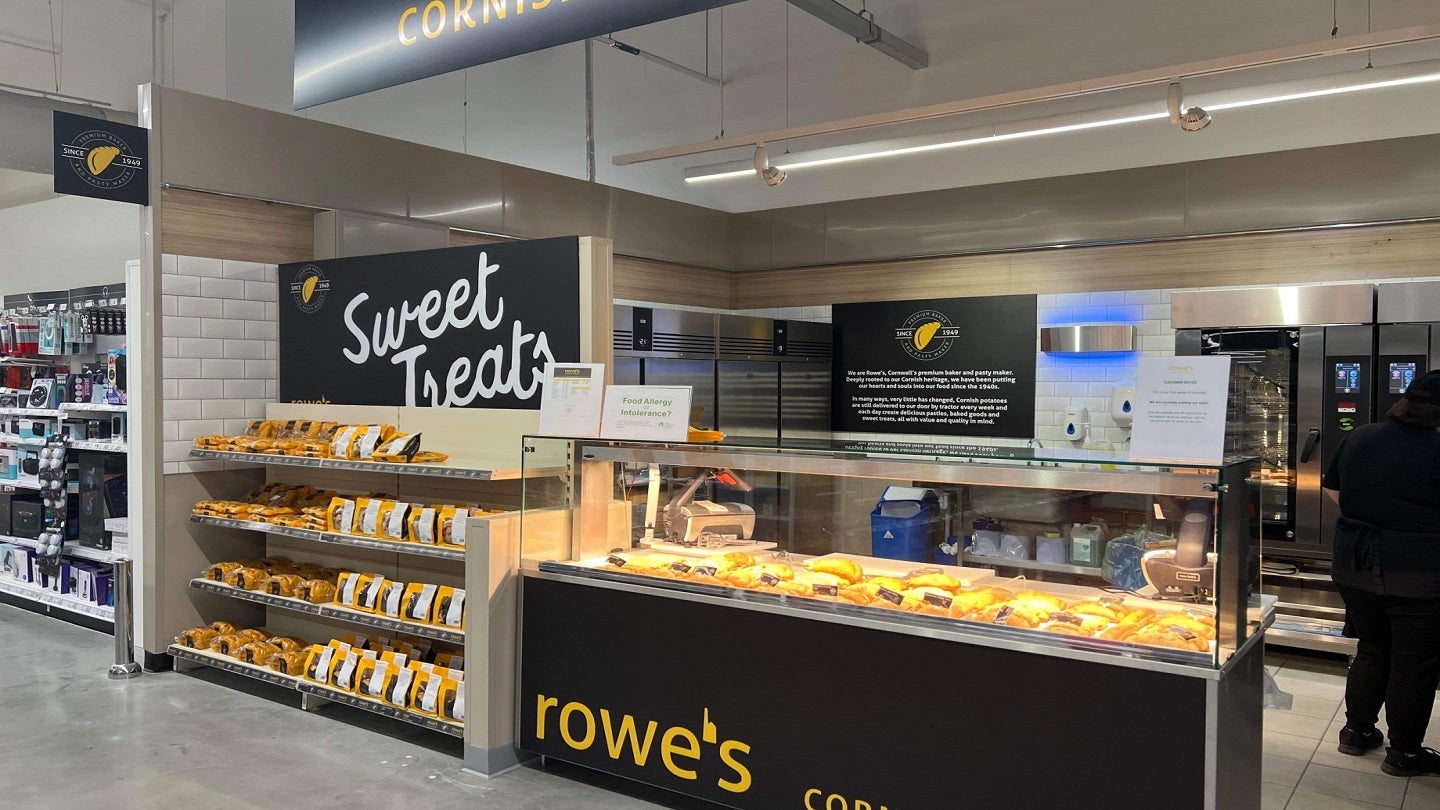 Supermarket chain Asda has extended its partnership with Falmouth-based bakers Rowe's to serve more stores in the South West of the UK, following continued strong performance.
The bakers will open seven new concessions across Asda Stores in Newton Abbott, Hayle Harbour, Weston Supermare, Weymouth, Bodmin, Yeovil and Barnstaple.
The dedicated concessions will offer Cornish baked goods such as pasties, sausage rolls, steak slices and more.
The expansion is in line with Asda's strategy to attract more customers.
Asda food partnerships co-ordinator Jessica Marsters said: "We're really excited to be extending our partnership with Rowe's ahead of the busy tourist season, having worked together for almost 15 years.
"We know that Rowe's is a much-loved brand amongst our customers so it's great to be able to bring their Cornish delights to more people across the South West."
The companies started their partnership in 2009, with the opening of the first concession in the supermarket's St. Austell store.
They then opened two more counters in Plymouth and Falmouth.
Rowe's retail lead Jason Prime added: "Our three established Asda concessions perform incredibly well and have proved to us that there is a strong demand for our products from Asda shoppers.
"We're excited to be expanding our partnership with Asda and grow our business in the southwest and beyond.
"We pride ourselves on providing our customers with premium Cornish products, such as genuine Cornish Pasties & freshly baked Sausage Rolls. In addition to that, we offer Cornish Sweet Treats such as our Saffron Buns, Cakes & Danish Pastries, which are customers favourites of ours."
In December 2023, Asda announced plans to open 300 more stores by the end of 2026.