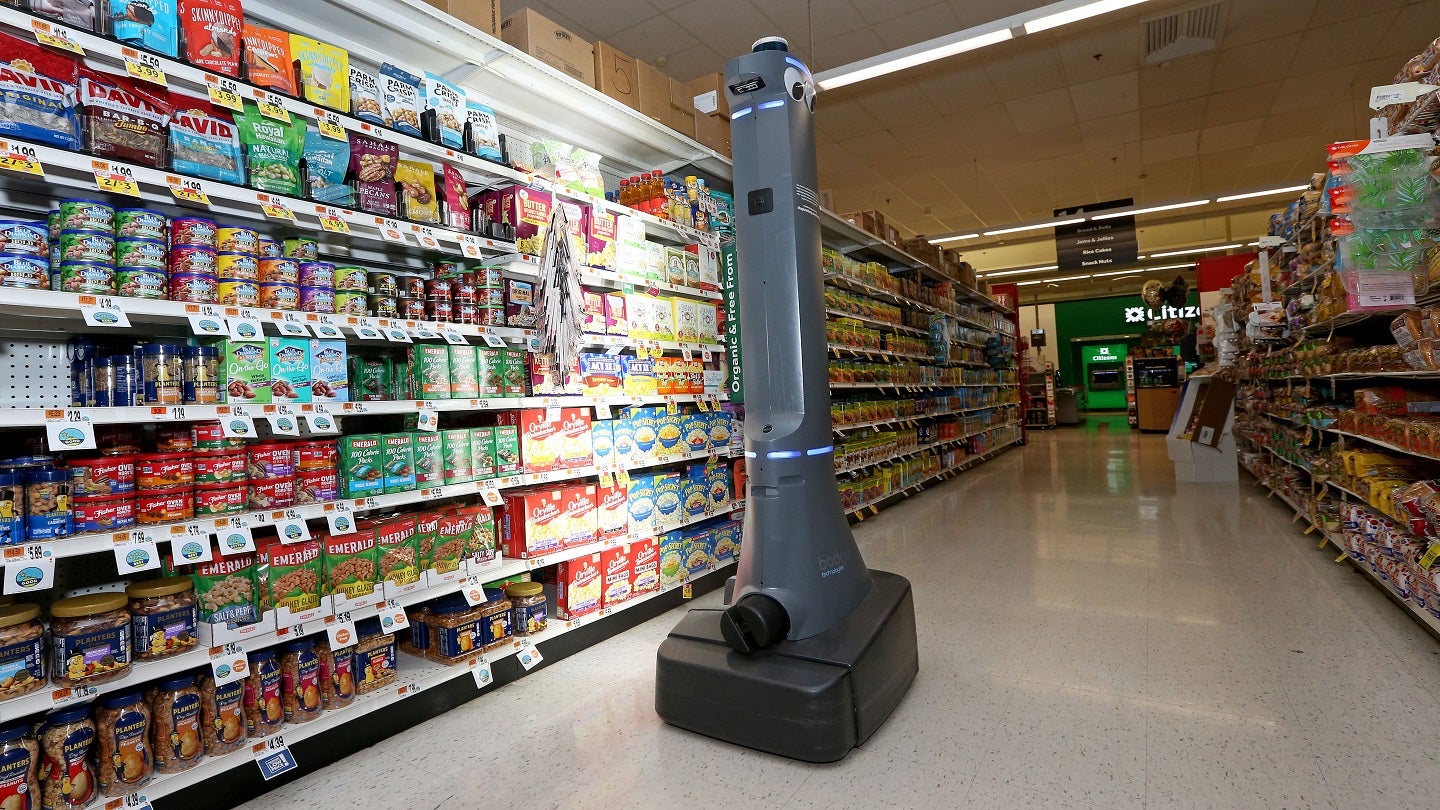 Stop & Shop, owned by Ahold Delhaize US, has expanded the use of Marty the Robot to more than 300 of its stores across the northeast of the country.
The multipurpose autonomous robot, manufactured by Badger Technologies, was first deployed at Stop & Shop stores in 2019 to detect potential floor hazards and spills.
Powered by computer-vision technology, AI-driven business intelligence and cloud-based analytics, the upgraded robot enables real-time inventory tracking to improve on-shelf product availability and price accuracy and detects misplaced items.
In addition, Marty will continue to monitor floor conditions and potentially mitigate the risk of slip-and-fall accidents.
The use of the automated robot allows associates of Stop & Shop stores to spend more time with customers.
Furthermore, the robot supports Stop & Shop's "Feed it Forward" initiatives.
Stop & Shop president Gordon Reid said: "Marty has delivered tremendous value for us already in terms of creating a safer in-store environment, and we're excited to announce these new automated shelf-scanning capabilities, which will deliver even more value for customers and associates.
"With Marty's new ability to find and fix on-shelf product availability and to confirm pricing information, associates can spend even more time with shoppers."
Badger Technologies, a product division of Jabil, has deployed more than 650 robots that automate hazard detection and improve on-shelf product availability, price integrity, store profitability, and shopping experiences.
The robots help expedite the integrity of order fulfilment, warehouse, inventory, POS and e-commerce systems.
Last month, Badger Technologies supplied in-store robots to hardware retailer McCoy's Building Supply.