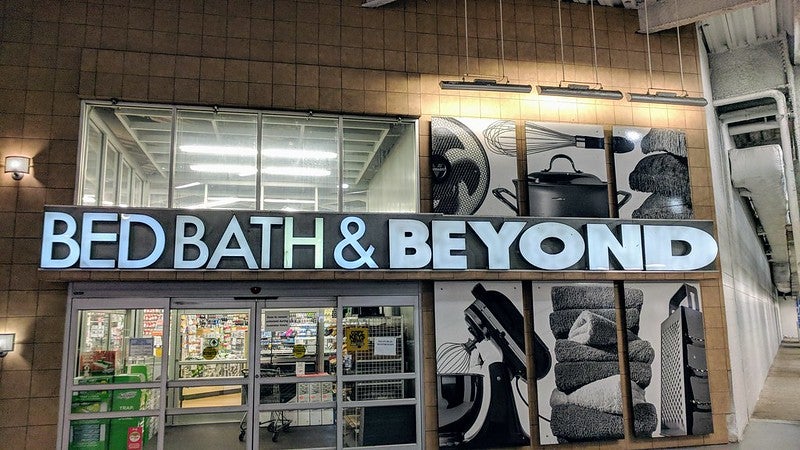 US-based homeware retailer Bed Bath & Beyond has decided to close 87 more stores as it considers filing bankruptcy protection.
CNN reported that the closures follow an announcement made by the retailer last year, sharing its decision to close 150 stores and cut its workforce by 20%.
The retailer will also close five buybuy BABY stores and all 49 remaining Harmon Face Value stores.
CNN quoted a Bed Bath and Beyond spokesperson as saying: "As we continue to work with our advisors to consider multiple paths, we are implementing actions to manage our business as efficiently as possible.
"This store fleet reduction expands the company's ongoing closure program."
In a separate development, Bed Bath & Beyond is said to have failed to make interest payments on its bonds.
Citing a spokeswoman, Bloomberg reported that the company failed to make 1 February payments on notes that total more than $1bn.
It is now understood to have begun a month-long grace period.
The struggling retailer is considering various financial options, including the possibility of a Chapter 11 bankruptcy filing.
A recent report by Reuters stated that Bed Bath & Beyond planned to file for bankruptcy protection as soon as this week.
It is also reportedly negotiating a loan with investment firm Sixth Street to support its bankruptcy proceedings.
Last month, Bed Bath & Beyond reported net sales of $1.26bn for the third quarter of fiscal 2022, down by 33% from the same period of the prior fiscal year.
The retailer's comparable sales via its stores fell by 31% in the three months to 26 November, while its comparable sales via digital channels declined by 33%.
It reported a net loss of $392.9m for the three-month period, as well as a net loss of $4.33 and adjusted net loss of $3.65 for each diluted share.