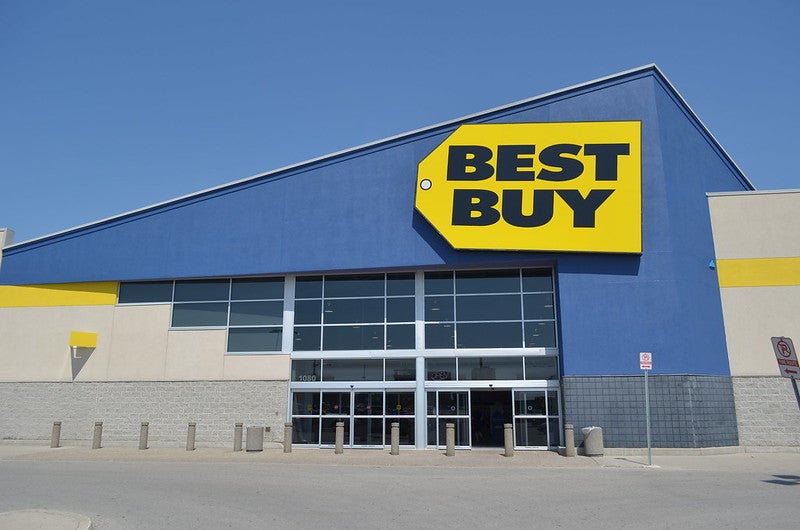 Consumer electronics retailer Best Buy has reported strong first-quarter financial results, with 37.2% growth in enterprise comparable sales.
The company said it had benefitted from increased demand for technology products and services, as well as government stimulus programmes.
During the quarter, revenue was up by 27% and earnings per share (EPS) increased more than 100% when compared to the first quarter of last year. The diluted EPS according to generally accepted accounting principles (GAAP) increased by 280% to $2.32.
Best Buy's domestic online revenue increased by 7.6% on a comparable basis and was 33.2%, as against 42.2% last year. This was as a percentage of total domestic revenue.
The company's international revenue increased by 23% and its international GAAP gross profit rate was 23.7%.
Best Buy CEO Corie Barry said: "Customer demand for technology products and services during the quarter was extraordinarily high. This demand is being driven by continued focus on the home, which encompasses many aspects of our lives, including working, learning, cooking, entertaining, redecorating and remodelling.
"The demand was also bolstered by government stimulus programmes and the strong housing environment. Our teams across the organisation met the demand with remarkable execution.
"From our merchant and supply chain teams working behind the scenes to our Blue Shirts and Geek Squad agents on the front lines, our employees once again showed amazing flexibility and execution managing extraordinary volumes. Most importantly, they provided exceptional customer service in a safe environment."
In response to this improvement, Best Buy raised its full-year enterprise comparable sales growth outlook. This is expected to range between 3% to 6% compared to the initial outlook of (-2%) to 1%.
Last November, the company decided to close all its operations in Mexico.
Last month, the retailer began trialling a paid membership programme at some of its stores.
For an annual fee of $199.99, the Best Buy Beta programme offers customers various benefits, including exclusive member pricing, unlimited Geek Squad technical support, and protection for most products for up to two years.