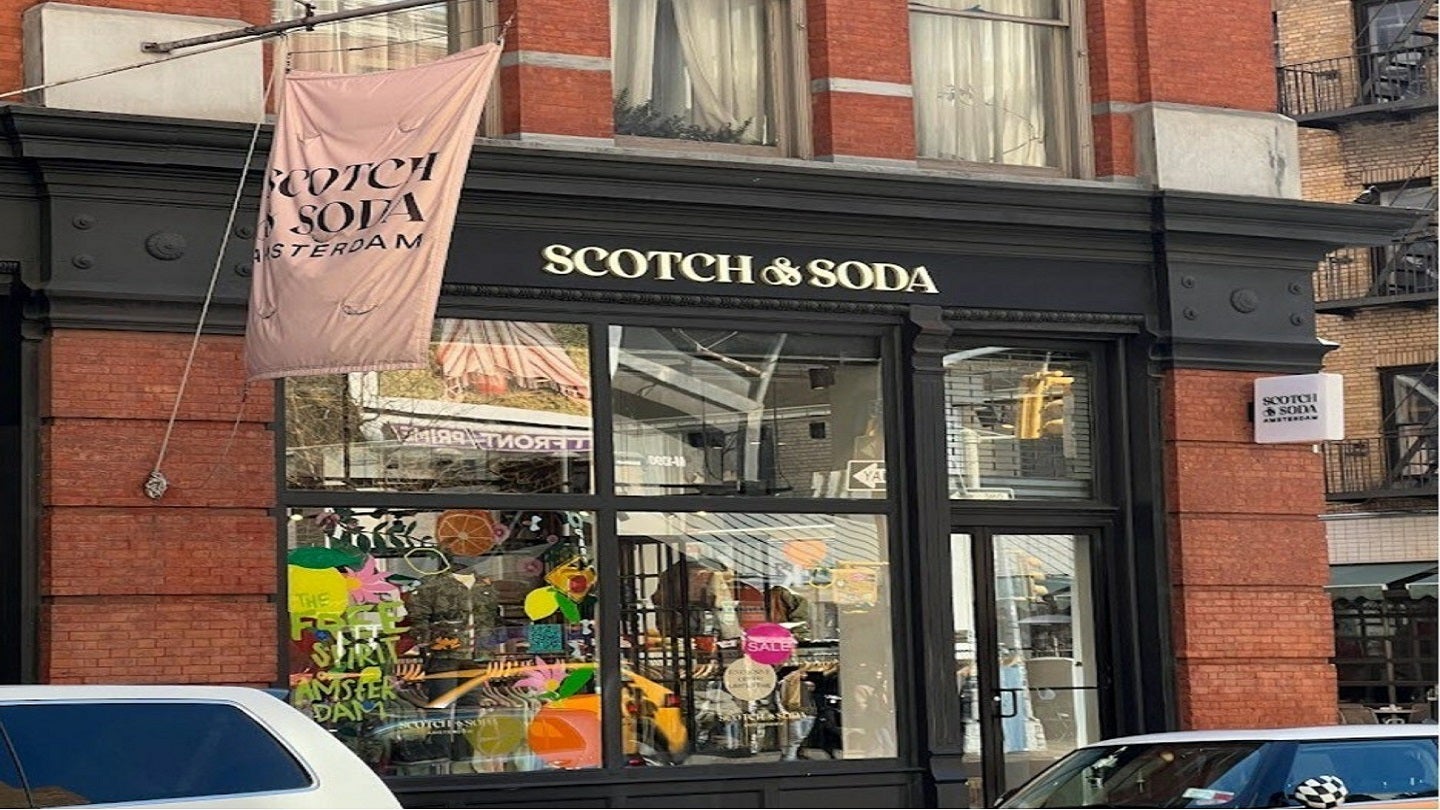 Brand management company Bluestar Alliance's affiliate has acquired the US-based wholesale and retail business assets of Netherlands-based fashion brand Scotch & Soda.
The acquisition enables the sale of Scotch & Soda products in retail stores across the US.
It comes after the announcement of the Scotch & Soda brand's acquisition by another affiliate of Bluestar Alliance in March 2023.
The acquisition includes worldwide licensing and distribution rights.
Scotch & Soda will join Bluestar Alliance's portfolio of consumer brands, including Hurley, Bebe and Tahari.
Bluestar Alliance has appointed Anthony Lucia as the global president of its Scotch & Soda US and global business operations. He will be responsible for supporting the brand's expansion.
Bluestar Alliance chief operating officer Ralph Gindi said: "We are excited to welcome a veteran fashion executive to take the helm of the Scotch & Soda business.
"Scotch & Soda is known across the globe for its ties to Amsterdam and fine craftsmanship of trendsetting products, and we want to introduce the brand to new consumers especially here in the US."
Lucia said: "I am proud to join the Bluestar Alliance executive team and look forward to working on one of the most recognised brands in contemporary fashion."
Lucia will oversee Scotch & Soda's strategy to continue its premium retail distribution, including operating retail stores and its e-commerce platform.
He will focus on streamlining operations and ensuring a seamless transition across the retail footprint and global brand operations.
The company will also invest in marketing initiatives to enhance brand awareness and consumer engagement across the globe.