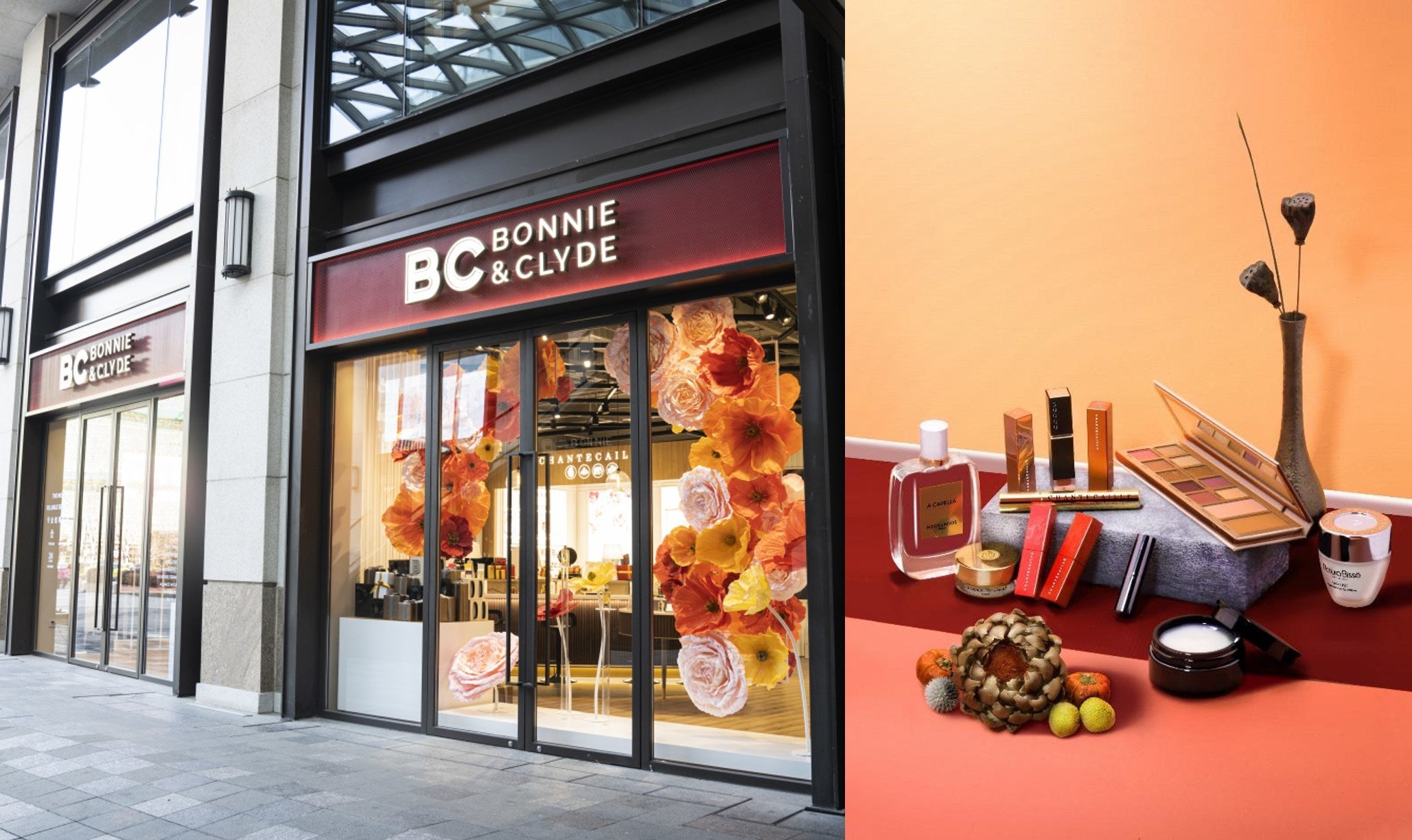 Chinese luxury beauty and lifestyle retailer Bonnie&Clyde has revealed plans to double its retail presence in China this year.
The company will increase its retail store network in the country to 12 outlets this year, having opened six stores across top-tier malls last year.
The stores will be located at Chengdu IFS, Changsha IFS, Nanjing Deji and other major luxury malls in East, Central, West and South China.
In addition, Bonnie&Clyde will partner with duty-free group CDF to expand its presence in the travel retail sector in Beijing, Shanghai, Shenzhen and Hainan.
Bonnie&Clyde CEO William Lau said: "We anticipate year-on-year growth in excess of 70% as we ramp up stores, digital communities and increase our assortment with clean, sustainable brands and partners.
"Also, consumer enhanced loyalty programmes and in-store services, and an improved last-mile delivery experience.
"Bonnie&Clyde's commitment to ongoing enhancements to our renowned luxe shopping experience to continue to serve our avid Gen Z and millennial shoppers who depend on Bonnie&Clyde for the ultimate curated beauty shopping experience."
This growth plan comes after Bonnie&Clyde presented positive results for the fiscal year 2021 (FY21), with the company's average ticket value exceeding RMB8,000 ($1,258) in the year.
The company is owned by luxury brand management group USHOPAL Group.
Besides the store expansion, Bonnie&Clyde has introduced a number of high-value global brands, including SUQQU, Natura Bissé and Zaha Hadid Design, to the Chinese market.
The company collaborates with brands that are exclusively sold at high-end retailers, including Harrods, Le Bon Marché and Bergdorf Goodman.
It has also invested in several global brands, including Juliette Has A Gun, Argentum Apothecary and Bulk Homme, Japan.
Last month, Chinese e-commerce company JD.com partnered with Canada-based online shopping platform Shopify to allow US merchants to sell their products in China.
The partnership is intended to support both Shopify's Chinese operations and JD.com's worldwide expansion efforts.