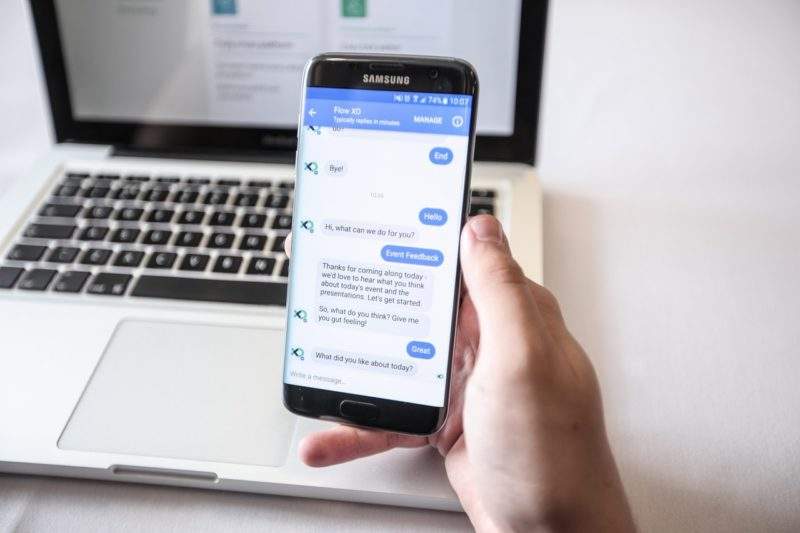 The first major brand will shut down its website this year in a shift towards 'conversational commerce', according to Rob LoCascio, founder and CEO of Liveperson.
LoCascio, who came up with the technology behind pop up chat windows in 1995, made the prediction as a contributing writer on Tech Crunch.
Despite online retail growing steadily over the years, and the success of online retail giants such as Amazon and eBay, e-commerce still made up only 11.7% of total retail sales in 2016 and is remains less than 15% today.
LoCascio believes this is because the structure of the internet is inherently flawed for e-commerce, as it was originally intended to organise static content—much like a digitalised library.
Adding to its unsuitability, he claims, is the way Google revolutionised the way websites are designed, forcing them to conform to a certain style to appear at the top of Google's search results. He believes that this 'one-size-fits-all structure ultimately makes it flawed for e-commerce.'
In contrast, brick and mortar stores are keen to offer a unique experience, and LoCascio believes that the future of e-commerce is in utilising that same approach by using 'conversational commerce—interactions via messaging, voice (Alexa and so on) and bots.'
Some retailers are already employing similar technologies, such as a Dominos bot that allows you to order through a chat, Lidl's chatbot that helps you choose your wine, and Amazon's voice ordering.
"There is something innate to our psychology in getting our questions answered through a conversation that instils the confidence in us to spend money," said LoCascio, whose company provides live chat technologies for brands such as T-Mobile and American Express. "This is why there is so much chatter about bots and AI right now."
The growing use of bots and AI to create a tailored, more human approach to e-commerce led him to predict that 2018 will see 'the first major brand shut down its website' and that 'brands will shift how they connect with consumers—to conversations, with a combination of bots and humans, through a messaging front end like SMS or Facebook.'
However, others in the industry are more sceptical of LoCascio's prediction that brands will start to shut down their websites, instead believing new technologies will integrate with existing web platforms.
"While I can't foresee a major brand shutting down its website in 2018," said Neil Gaisford, Managing Director of the Retail Division at Clarion Events, "I can already see deep integration of AI and machine learning systems personalising the shopping experience; these are obvious in some of the really smart recommendation and promotion systems, and some great chatbots."
Henrik Nambord, VP of EMEA Sales at RichRelevance, also believes that new technologies will change the way people shop in 2018.
"If companies embrace using AI programmes, we're likely to see an increase in personalisation – a shift from the usual 'you might also like' approach to online shopping, helping to decide or predict what the best product to show the customer next is," Nambord said.
A survey by InternetRetailing Expo found that only one fifth of Brits would use a robot gift generator to choose the right Valentine's gift, and with 41% believing it would make the gift less meaningful, it suggests that there is still some way to go before consumers fully embrace conversational commerce.