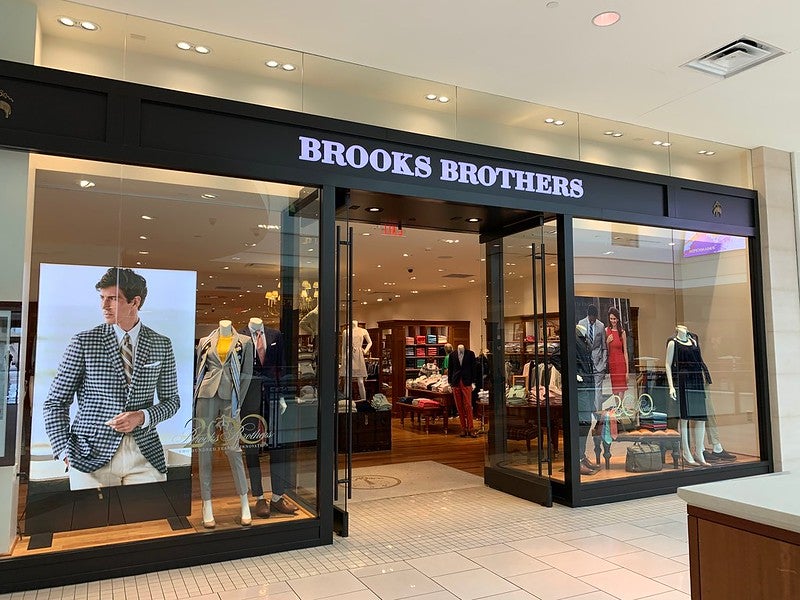 Clothing retailer Brooks Brothers is reportedly holding discussions with banks indicating preparation for a potential bankruptcy protection filing.
People familiar with the development were quoted by CNBC as saying that the talks are related to debtor-in-possession finance and the filing could be expected next month.
The news comes as coronavirus pandemic is continuing to impact its sales.
The company launched a sale process earlier this year which is still on-going.
CNBC quoted a spokesperson for Brooks Brothers as saying: "in the ordinary course of business, Brooks Brothers consistently explores various strategic options to position the company for growth and success."
The spokesperson added that Brooks Brothers has "nothing to announce at this time."
Headquartered in Manhattan, New York, Brooks Brothers is said to be one of the country's oldest clothing retailer, now operating in more than 250 stores in North America and 500 across the globe.
Earlier, investment bank PJ Solomon was appointed by the retailer to help explore a sale or bankruptcy, according to media reports.
If the move is materialised, Brooks Brothers would join the list of other retailers that have already filed for bankruptcy protection.
Some include Neiman Marcus, Stage Stores, Tuesday Morning, J Crew and more.
Late last month, Tuesday Morning filed for chapter 11 bankruptcy protection.