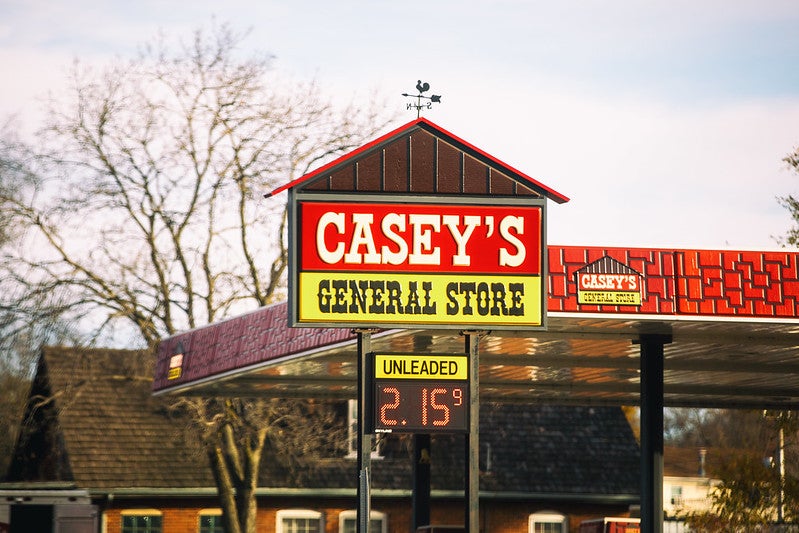 US-based convenience retailer Casey's General Stores has reported first-half (H1) revenue of $8.43bn for fiscal 2023 (FY23), up from $6.44bn in the same period of fiscal 2022 (FY22).
The retailer's inside same-store sales for the six months to 31 October were 7.0%, while its total inside gross profit was around $1.01bn.
Casey's recorded a net income of $290.4m for H1 2023 and diluted earnings per share (EPS) of $7.75, up from $5.78 in H1 2022.
The company's adjusted earnings before interest, tax, depreciation and amortisation (EBITDA) were $569.5m for the six-month period.
In the second quarter (Q2) of FY23, Casey's inside same-store sales increased by 7.9% compared with a year earlier, while its inside margin was 39.8%.
The retailer's total inside gross profit was $504.5m, up by 8.9% from $463.4m in Q2 2022.
Casey's posted a net income of $137.5m for the quarter and its diluted EPS grew by 42% to $3.67, compared with $2.59 in the same period of FY22.
Casey's president and CEO Darren Rebelez said: "Thanks to our entire team, Casey's delivered another excellent quarter by growing inside sales while driving efficiency throughout the business.
"Inside same-store sales were driven by prepared food and dispensed beverages, most notably pizza and fountain sales.
"Grocery and general merchandise achieved impressive results in both alcoholic and non-alcoholic beverages.
"The resiliency of our business model, along with the ability to effectively execute on our long-term strategic plan, continues to drive shareholder value."
For the full year, Casey's expects its same-store inside sales to be around 5% to 7%.
The retailer also plans to open roughly 80 stores during the year and expects to surpass its previously announced three-year commitment of 345 units.
Casey's previously reported $4.45bn in revenue for the first quarter of FY23, up from $3.18bn in the same period of FY22.