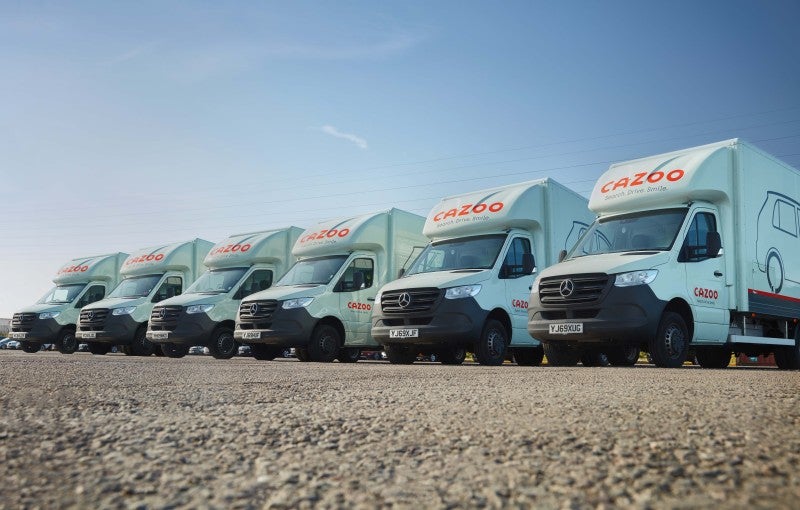 British online car retailer Cazoo has reported a record UK revenue of £347m ($402m) in the third quarter (Q3) of fiscal 2022 (FY22), up by 103% year-on-year (YoY).
In the three months to 30 September, the company's UK retail revenue increased 118% YoY, while its UK wholesale revenue rose by 55% from a year earlier.
Cazoo saw its rate of sold vehicles rise by 82% YoY to 23,775 in the quarter, which was driven by a record UK YoY retail unit sales growth of 100%.
The company's UK retail GPU for the quarter was £488, an increase of £179 against the second quarter.
Its UK gross profit for Q3 was £10m, down by 1% from the same period of FY21, while its gross margin fell from 6.7% in Q3 2021 to 3.0%.
Cazoo founder and CEO Alex Chesterman said: "Despite the extremely tough UK macroeconomic backdrop, we continued to grow our market share significantly, achieving over 100% growth with UK revenues of £347m and UK retail sales of 18,889 units during the period, in a used car market which saw an overall decline due to the economic climate.
"This very strong performance shows that consumers continue to embrace our proposition and the shift to online car buying continues to accelerate.
"In less than three years since launch, we have already become one of the largest used car retailers in the UK, having now sold almost 100,000 vehicles entirely online, and remain incredibly excited about our ability to capture a 5% or greater share of the £100bn UK used car market."
In the fourth quarter, Cazoo expects its UK retail unit sales to more than double from a year earlier.
Last month, the company announced plans to end its operations in the European Union (EU) and focus exclusively on core opportunities in the UK.