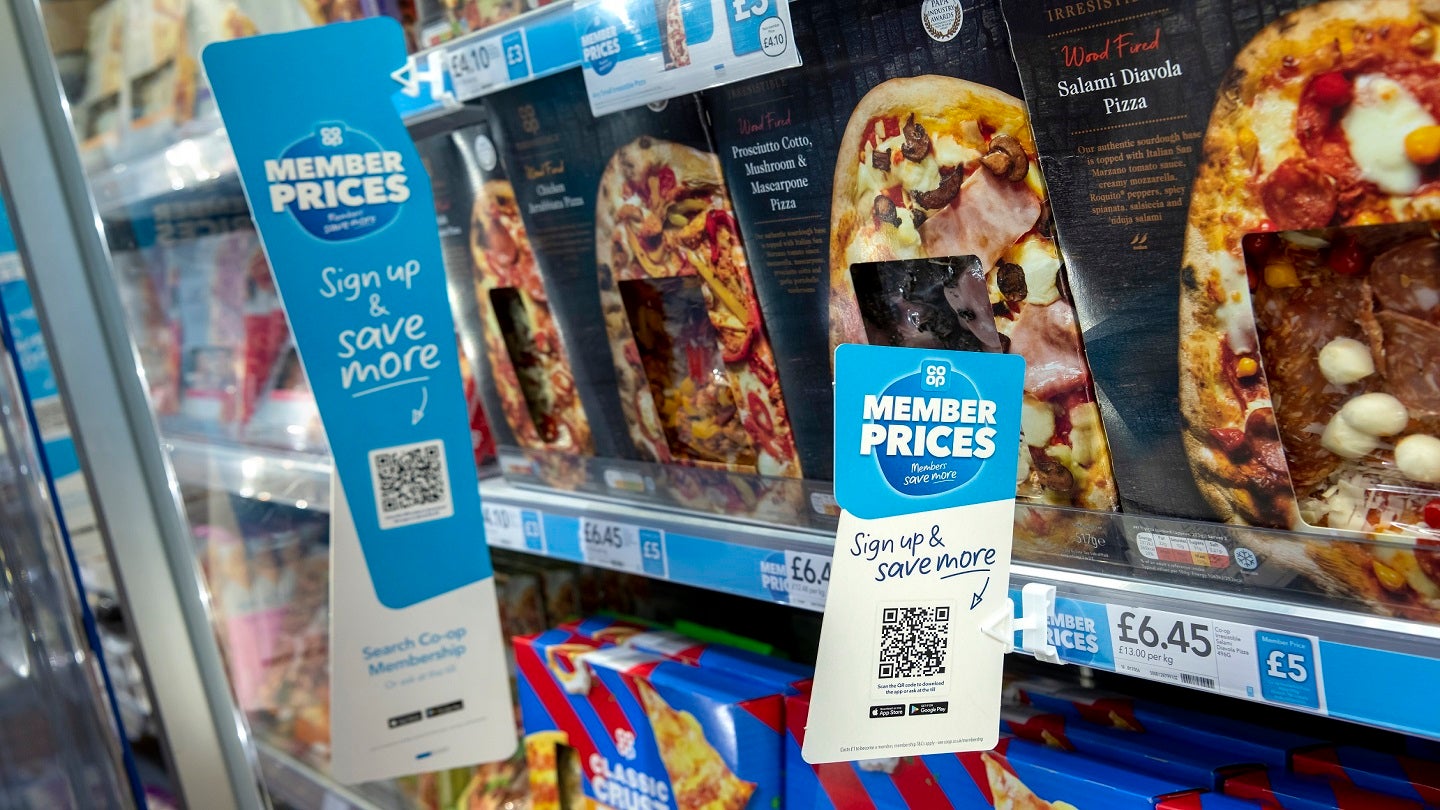 UK-based co-operative group Co-op has revealed plans to invest more than £240m in the next five years to increase its membership proposition.
The announcement comes as the retailer plans to increase its member base by a million and strengthen its membership offering.
Co-op, which has 4.5 million active members, is introducing exclusive pricing for its members to save up to £300 within its food business annually.
Members can save on the retailer's Irresistible pizzas, ready meals, wine, British BBQ lines and fresh fruit ranges.
Co-op chief membership and customer officer Kenyatte Nelson said: "Our members lie at the heart of our Co-op, they trade more frequently across our business areas, they create additional value, which is returned back into communities and they have a say in how our Co-op operates.
"Our initial member-investment will be targeted within our food business and directly supports our pure convenience strategy. Currently around 16 million shoppers visit our stores each week or trade online with us.
"Our ambition is that many will convert to being Co-op members, when they see the clear value this can bring to both themselves and their wider communities."
In addition, Co-op will invest £15m next month to reduce the cost of more than 60 key lines in stores.
The investment takes the total investment in prices to £52m in just six months.
The latest price reduction will affect everyday lines such as fresh chicken breasts, bread and milk.
Earlier this month, Co-op reported a profit before tax of £247m in fiscal year 2022, representing an increase of £190m from £57m in fiscal year 2021.