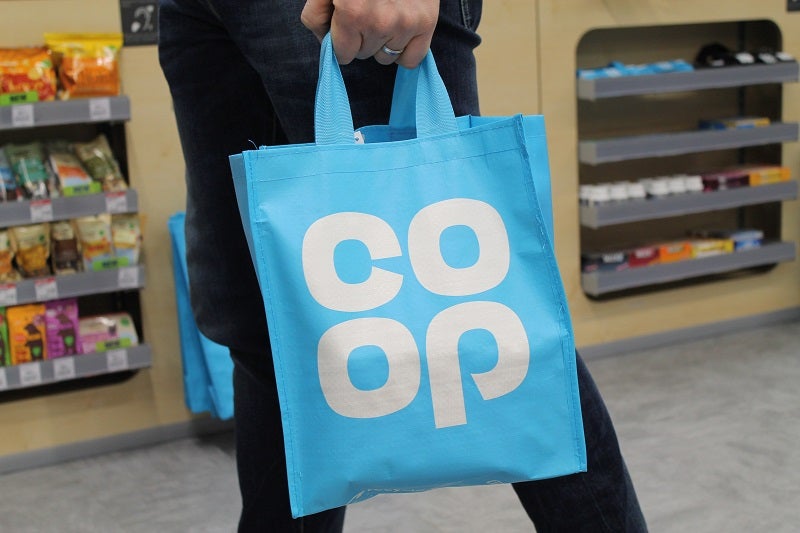 UK supermarket chain Co-op has recorded a sales and profit boost in its financial results for the 52 weeks to 5 January released today.
Total revenue for the retailer rose 14% to £10.2bn, which it attributed to its acquisition of Nisa and solid food performance. Food like-for-like sales rose 4.4% while underlying profit before tax remained at £43m. Profit before tax rose 27% to £93m with £79m returned to Co-op members and community initiatives.
Co-op chief executive officer Steve Murrells said: "Over the past year we have continued to successfully transform the Co-op, leading to a 14% increase in revenues to £10.2bn and the return of £60m directly to our members and £19m to over 4,000 community projects across the UK.
"The acquisition and integration of the Nisa wholesale business has been a game changer in expanding our food footprint and we have also set out the path by which we can offer our members a broader range of compelling Co-op solutions in Insurance and Health.
"We continue to demonstrate that the Co-op is a good business that does good for society as we lead on issues, including single-use plastics, funeral affordability and social housing. It is this determination to make a positive difference for all of our stakeholders which will ensure that we fulfil our ambition to build a Stronger Co-op and Stronger Communities."
Co-op independent non-executive chair Allan Leighton said: "A year into launching our Stronger Co-op, Stronger Communities ambition and we continue to grow both sales and social impact. We have also made significant investments to further align our business with the needs of our members and deepen our understanding of the communities in which they live."
The supermarket chain launched an online delivery service with last-mile delivery company e-cargobikes.com in London last month, using zero-emissions electric cargo bikes.
Analysts urge Co-op to focus on strategy amid competitive convenience market
GlobalData retail analyst Thomas Brereton said: "2019 is poised to be a very competitive year for the convenience market, with the larger supermarkets rightfully identifying it as a key area of growth (as the convenience market grew 4.1% in 2018 vs 3.2% for the overall food & grocery market) and adjusting store portfolios accordingly.
"Furthermore, new entrants such as Aldi's "Local" trial store in south London and the continued threat of the potential of Amazon Go in the UK means Co-op needs to focus on customer retention and new customer acquisition.
"GlobalData survey data shows that Co-op continues to struggle in this aspect, with purchasing penetration (over a 12 month period) for the 45+ group standing at 30.8%, but drops to 25.9% for under 45s – the core target market for convenience shopping.
"One of Co-op's strategies to fix this is to increase its festival presence this year, with plans to install pop-ups at seven festivals. But gaining traction at festivals where the competition is limited is easy; to greater contend with rivals on a day-to-day basis, Co-op must shed its "price premium" image to soak up shoppers switching to more frequent, lower volume visits."