British co-operative group Co-op and autonomous delivery vehicle developer Starship Technologies have launched robot deliveries in Bedford, UK.
Free Whitepaper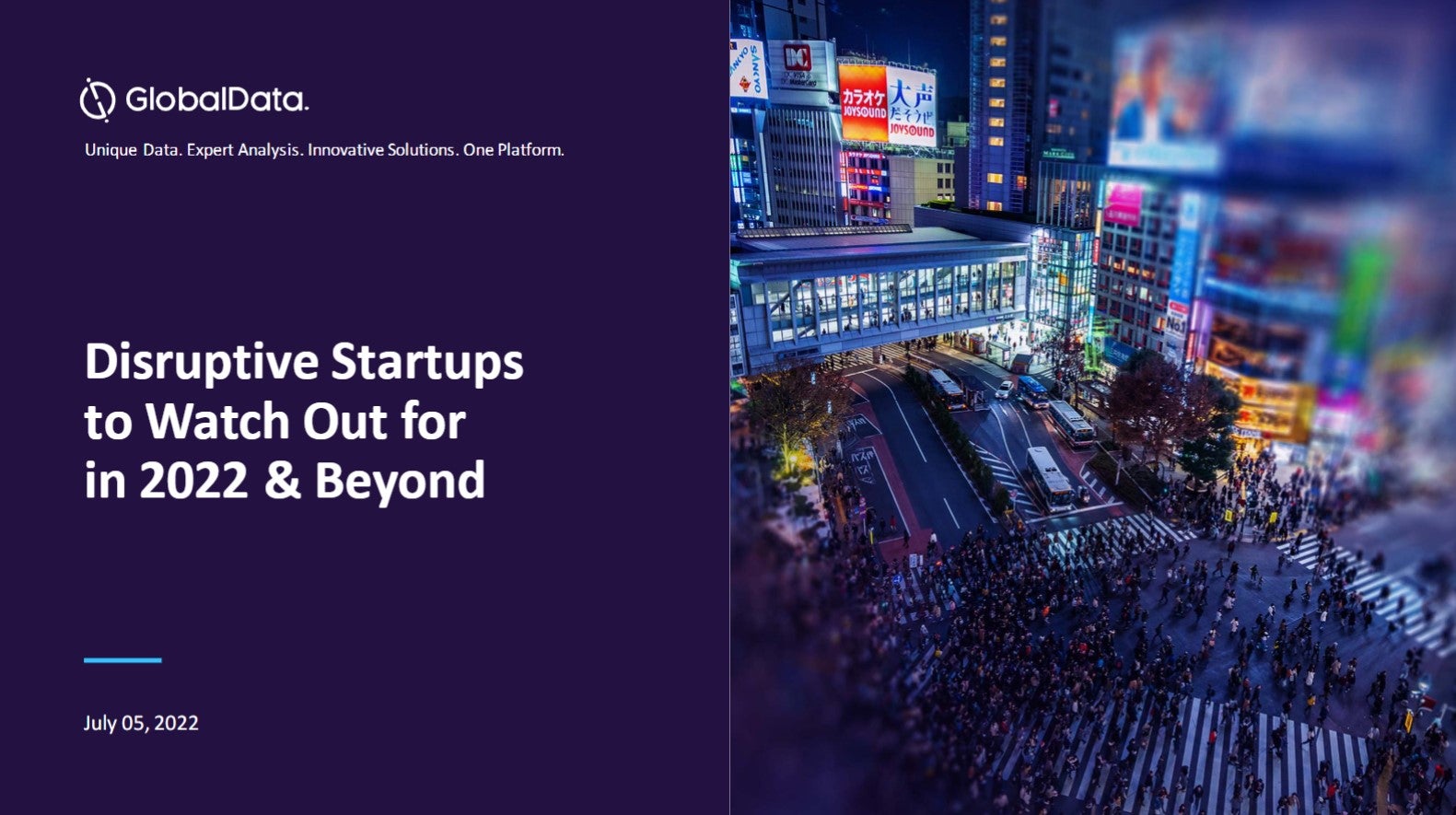 Disruptive start-ups to watch out for
2021 was a record-breaking year, with more businesses breaking into the billion-dollar club. Many start-ups have achieved or retained the unicorn status by the end of the year to reflect nearly a fivefold growth from that in 2020. This boom can be linked to a financing frenzy spurred by the quick adoption of technology and innovative solutions by start-ups gaining traction in response to the pandemic. However, the start-up ecosystem is now facing turbulent times for fundraising as investors seek long-term business strategies, valuations, and a route to profitability amid uncertain market circumstances. Nevertheless, 2022 has the potential to carry forward the momentum with multiple entities having a fair chance of being in the right place when aided by the right technologies. GlobalData leverages the power of alternative data to examine the health of start-ups across multiple dimensions including the quality of their innovations, market presence, and the funding they can attract. This helps our clients to analyze the disruptive potential of start-ups for early alliances, investments, and acquisition prospects to develop future-proof strategic roadmaps for a competitive advantage. Read our report and gather insights on the following topics:
Recent Unicorn trends
Unicorns in 2022
Future Unicorns
Start-ups to watch out for
Start-up ecosystem outlook by top geographies
by GlobalData
The companies collaborated with Bedford Borough Council to offer 'quick and convenient' grocery deliveries to up to 45,000 residents across 20,000 households in the town.
Customers from Bedford and Kempston can order grocery items from Co-op's Goldington, Queens Drive and Kempston stores through Starship's food delivery mobile app.
A fleet of Starship autonomous robots will fulfil delivery orders.
Co-op e-commerce director Chris Conway said: "Co-op is committed to exploring new and innovative ways to serve our members and customers; they lead busy lives and so ease, speed and convenience are at the heart of our approach.
"We are delighted to be able to expand our partnership to areas of Bedford from today – as a convenience retailer, the ability to come into stores will always be important to customers, but we also know that shoppers want flexible and convenient options online, and so we are focused on providing what our customers want and need, however and wherever they choose to shop with us."
The expansion of autonomous robot deliveries to Bedford comes after Co-op and Starship successfully operated the service in communities across Milton Keynes, Northampton and Cambridgeshire.
The companies recently partnered with North Northamptonshire Council to offer autonomous grocery delivery across Wellingborough, Higham Ferrers and Rushden.
Starship's robots are powered by zero-carbon electricity and use a combination of sensors, artificial intelligence and machine learning to travel on pavements at the speed of a pedestrian.
In a separate development, Amazon has dispatched custom electric delivery vehicles from Rivian to various US cities, including Baltimore, Chicago, Dallas, Kansas City, Nashville, Phoenix, San Diego, Seattle and St Louis.
The e-commerce retailer expects to launch electric delivery vehicles in more than 100 cities by the end of this year and 100,000 across the US by 2030.
Free Whitepaper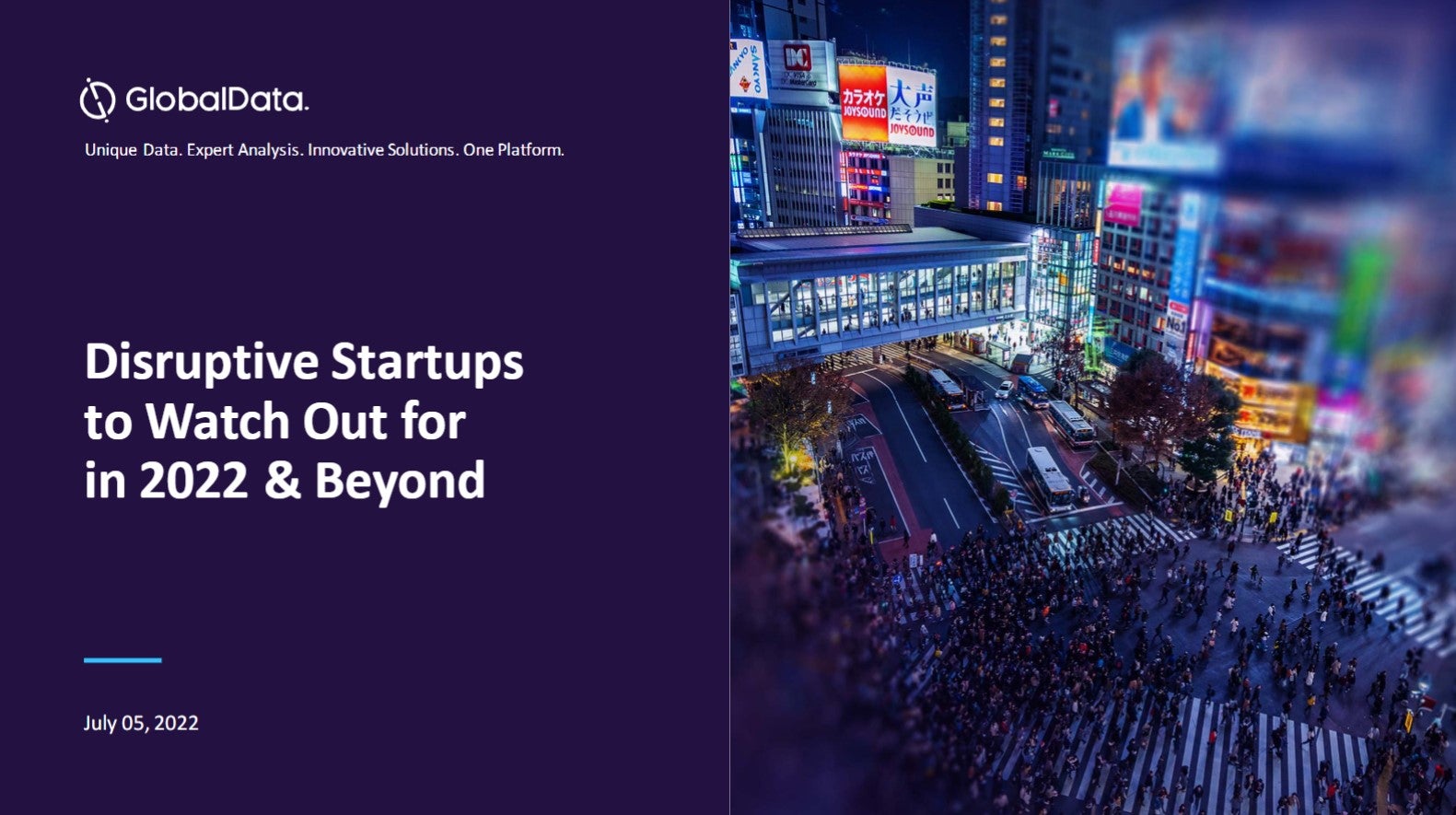 Disruptive start-ups to watch out for
2021 was a record-breaking year, with more businesses breaking into the billion-dollar club. Many start-ups have achieved or retained the unicorn status by the end of the year to reflect nearly a fivefold growth from that in 2020. This boom can be linked to a financing frenzy spurred by the quick adoption of technology and innovative solutions by start-ups gaining traction in response to the pandemic. However, the start-up ecosystem is now facing turbulent times for fundraising as investors seek long-term business strategies, valuations, and a route to profitability amid uncertain market circumstances. Nevertheless, 2022 has the potential to carry forward the momentum with multiple entities having a fair chance of being in the right place when aided by the right technologies. GlobalData leverages the power of alternative data to examine the health of start-ups across multiple dimensions including the quality of their innovations, market presence, and the funding they can attract. This helps our clients to analyze the disruptive potential of start-ups for early alliances, investments, and acquisition prospects to develop future-proof strategic roadmaps for a competitive advantage. Read our report and gather insights on the following topics:
Recent Unicorn trends
Unicorns in 2022
Future Unicorns
Start-ups to watch out for
Start-up ecosystem outlook by top geographies
by GlobalData