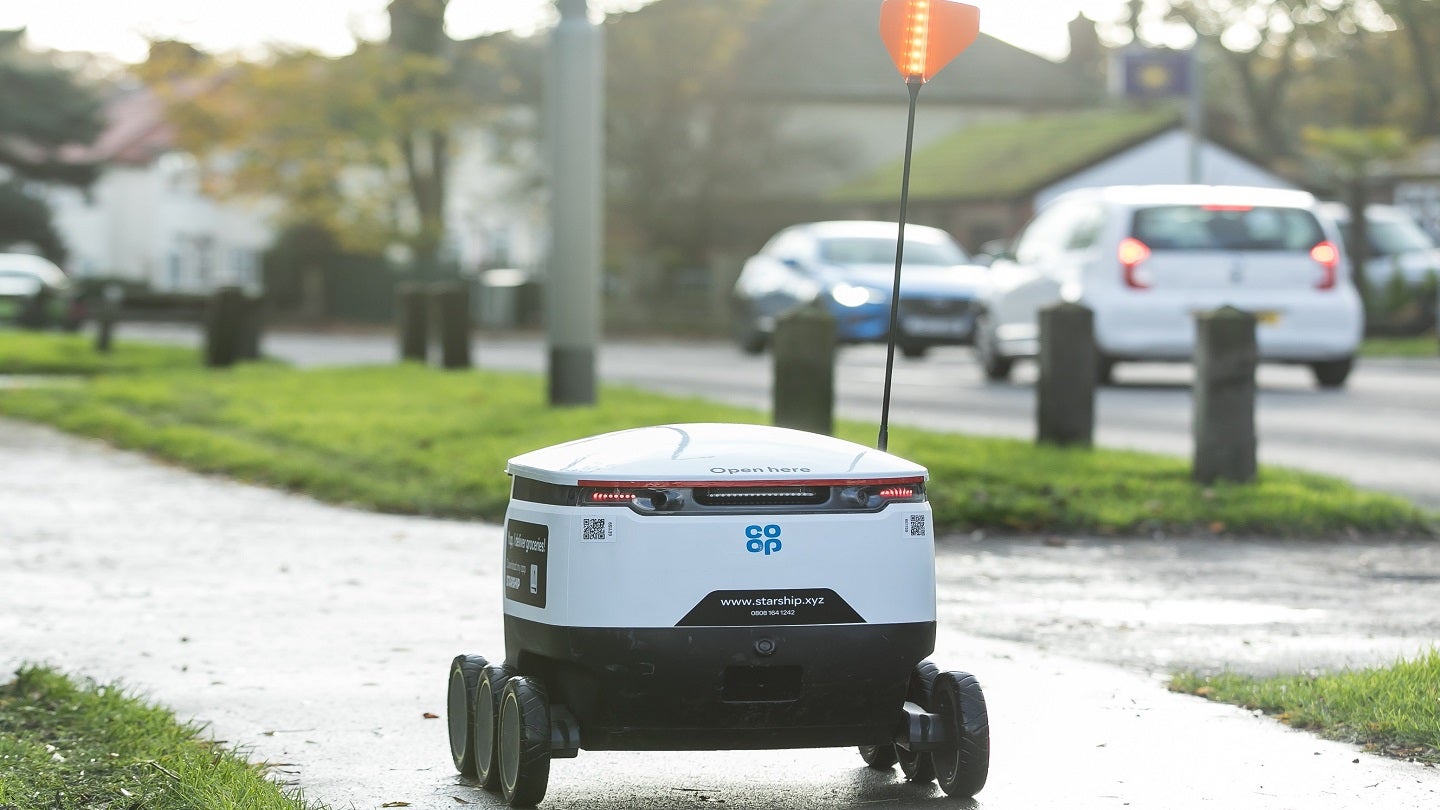 UK-based Co-operative Group Co-op has partnered with Starship Technologies and Wakefield Council to introduce robot deliveries in Wakefield, West Yorkshire.
The delivery service is available for a minimum fee of £0.99 and can be accessed by 13,000 residents across more than 6,500 households in the region.
Customers can order groceries through the Starship food delivery app, which is available for iOS and Android users.
Co-op said that it will pick up groceries from its local store on Meadow Vale, Outwood and all orders will be fulfilled with Starship's battery-powered robots.
The robots use sensors, artificial intelligence (AI), machine learning and a computer vision-based navigation system.
Co-op e-commerce director Chris Conway said: "Co-op stores are well placed in the heart of local communities to provide quick, easy and convenient home deliveries – whether a full shop or last-minute top-ups.
"We are committed to exploring new and innovative ways to increase access to our products and services and delighted to be able to roll-out autonomous robot deliveries to provide additional online flexibility, choice and convenience for our members and customers in Wakefield."
The introduction of autonomous grocery deliveries in Wakefield comes after the Co-op and Starship launched the service in Leeds and Greater Manchester in March 2023.
They are already available in other UK locations, including Milton Keynes, Northampton, Bedford, Cambourne and Cambridge.
Wakefield Council planning and highways cabinet member councillor Matthew Morley said: "We're excited that this cutting-edge technology is coming to our district and helping our residents who might find it difficult to get out and about with an affordable and convenient way of doing their food shopping.
"The service is also environmentally-friendly – the robots are zero emission; people won't need to drive to the shops in their cars, and it will help to reduce food waste as people can order a small shop with the exact ingredients they need."