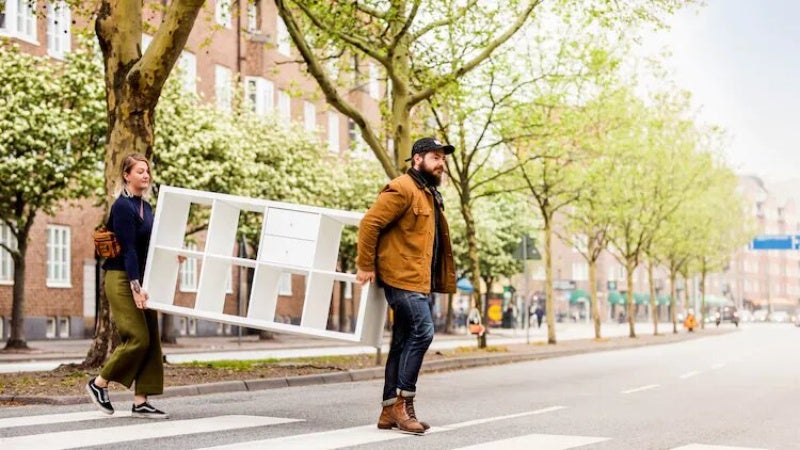 Swedish home furniture retailer IKEA is testing its furniture Buy Back and Resell service in the US as part of its efforts to promote sustainability.
The pilot programme has begun at a store near the retailer's North American headquarters in Conshohocken, Pennsylvania.
The trial started on 30 August and will run until 19 September.
Loyalty customers can bring back their 'gently used', fully assembled and functional IKEA furniture in exchange for store credit.
The retailer will assess the furniture on its condition, age and functionality.
Types of furniture accepted under the scheme include bookcases, desks and chairs without upholstery.
Some products, such as dressers, do not qualify for the programme.
To contribute goods to the scheme, customers must fill out a form online and specify the condition of their furniture.
The qualified furniture will be sold in the store's 'as-is' section at a discounted price.
The Buy Back and Resell service has previously been introduced in several other countries, including the UK and Singapore.
IKEA plans to expand the programme to other US stores once the pilot scheme is finished.
The scheme is part of IKEA's goals to become circular and 'climate-positive' by 2030.
IKEA US country sustainability manager Jennifer Keesson said: "At IKEA, we are passionate about making sustainable living easy and affordable for the many and want to be part of a future that's better for both people and the planet.
"We hope the Buy Back and Resell service inspires our customers to live a more sustainable life at home while giving their used furniture another life and a second home."
Over recent months, several other retailers, including Gap, Macy's, JC Penney and Madewell, have partnered with resale platform ThredUp to test the second-hand market.
In April, US-based athletic apparel company Lululemon announced plans to launch its first re-commerce programme.