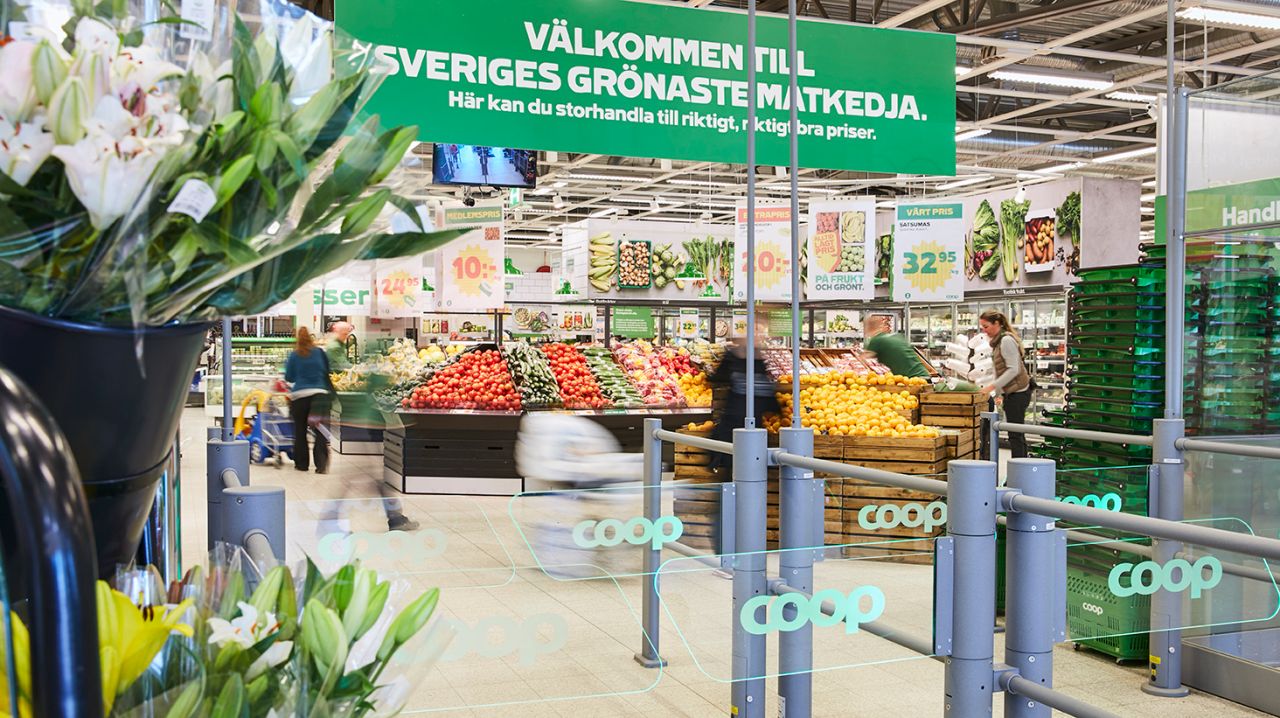 Hundreds of Coop stores in Sweden have been forced to close temporarily due to a ransomware attack.
The cyberattack was not targeted directly at Coop but is part of a worldwide event aimed at American software company Kaseya.
Attackers infected Kaseya customer systems with the REvil encryption Trojan by exploiting a security gap in the software.
One of Coop's suppliers, Visma Esscom, was hit by the IT attack as it uses Kaseya technology.
According to Swedish news agency TT, Visma Esscom manages servers and devices for several Swedish businesses.
This in turn affected the operations of Coop's point-of-sale tills and self-service checkouts, causing store closures.
In addition to the retailer, many other Swedish and international companies were affected by the ransomware event.
A spokeswoman for Coop Sweden said: "We first noticed problems in a small number of stores on Friday evening around 6:30pm, so we closed those stores early.
"Then overnight, we realised it was much bigger and we took the decision not to open most of our stores this morning so that our teams could work out how to fix it.
"The whole paying system at our tills and our self-service checkouts stopped working so we [will] need time to reboot the system."
The retailer said that its stores in Värmland, Norrbotten, Oskarshamn, Tabergsdalen, Gotland and Varberg are open.
It is encouraging customers to shop online via its website or mobile app, which were not affected by the attack.
Coop stores connected to the retailer's Scan and Pay mobile payment solution are also unaffected.
In a statement, Coop said: "We will work intensively to solve the problems as soon as possible."
In 2019, Coop Sweden chose category management solutions from software and consultancy company JDA in an effort to engage customers and enhance their shopping experience.