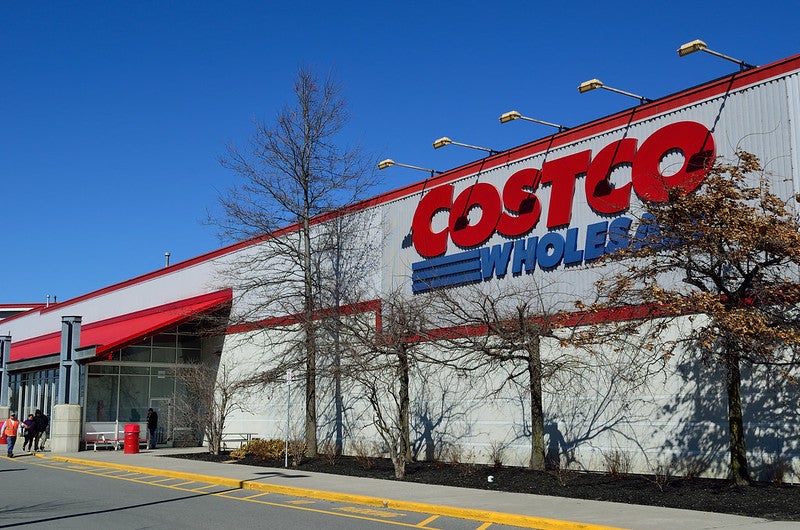 US-based retail corporation Costco Wholesale has reported its results for the first quarter (Q1) of the fiscal year 2022 (FY22), which have exceeded analysts' expectations on earnings and revenue.
For the three months to 21 November, the company's net sales rose by 16.7% to $49.42bn, compared with $42.35bn in the same period of last year.
Costco's total comparable sales increased by 15.0% and its adjusted comparable sales grew by 9.8%.
The company's e-commerce sales rose by 14.3% from Q1 2021.
Costco generated a net income of $1.32bn, or $2.98 to a diluted share, in the 12-week period. This was up from $1.16bn, or $2.62 to a diluted share, a year earlier.
The company also delivered a tax benefit of $91m, or $0.21 to a diluted share, related to stock-based compensation. Its tax benefits for last year were $145m, or $0.33 to a diluted share.
Costco's sales results for the retail month of November were up by 15.7% to $18.13bn compared with $15.67bn in the same period of last year.
The company reported net sales of $54.10bn for the 13 weeks to 28 November.
Based in Issaquah, Washington, Costco runs 828 warehouses, including 572 in the US and Puerto Rico and 105 in Canada.
During FY22, the company saw a net increase in warehouse units of 20.
In Q1, Costco opened nine units, one of which was a relocation of another unit. The firm plans to open 23 units in the rest of the year.
Costco has set its full-year capital expenditure spend to an estimated $4bn, an increase of more than $400m from last year's figure.
In addition to its brick-and-mortar stores, the company operates online in the US, Canada, the UK, Mexico, Korea, Taiwan, Japan and Australia.
In July, Costco reached a settlement agreement with US-based jewellery company Tiffany, ending a long-running trademark infringement and counterfeiting lawsuit between the two companies.