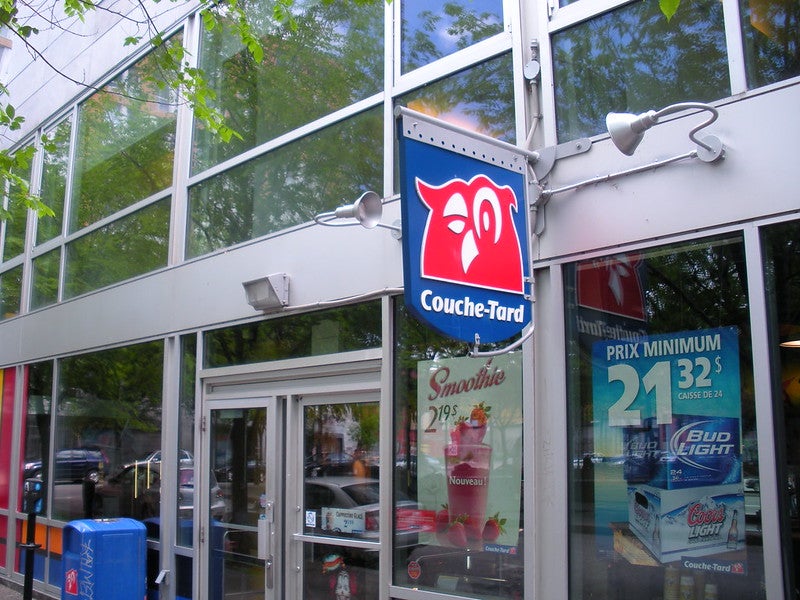 Canadian convenience store operator Alimentation Couche-Tard has reported better-than-expected results for the first quarter of FY22.
For the three months to 18 July, the company reported net earnings of $764.4m, or $0.71 to a diluted share.
This was down from $777.1m in the corresponding period of the previous year.
Couche-Tard's adjusted net earnings dropped by 4.7% from $795.0m in the first quarter of last year to around $758.0m.
The company's adjusted diluted net earnings for each share remained unchanged at $0.71.
During the quarter, Couche-Tard saw its revenues increase by 39.8% to $13.6bn from $9.71bn in the same quarter a year earlier.
The company's total merchandise and service revenues rose by 5.4% to $4.1bn.
Its same-store merchandise revenues fell by 0.2% in the US and 9.6% in Canada, despite increasing by 5.9% in Europe and other regions.
Couche–Tard president and CEO Brian Hannasch said: "I am pleased to report that across our global network, we had solid first-quarter results, both in convenience and fuel, even when compared to a very strong quarter last year.
"Same-store sales were especially good in Europe, and across all our regions, we have seen positive growth in food as the ease and the quality of our offer are clearly resonating with our customers.
"While remaining impacted by Covid-19 traffic patterns, fuel volumes improved and we continued to achieve healthy margins [and] expanded our global fuel business in terms of procurement capabilities, pricing analytics and the Circle K fuel rebranding efforts, where results continued to be encouraging."
During the quarter, Couche-Tard divested 48 of its stores in Oklahoma to convenience retailer Casey's General Stores for $40.3m in cash.
In January, the company scrapped plans to acquire European food retailer Carrefour for €16.2bn.
Couche-Tard and Carrefour said they would instead 'explore cases for operational partnerships' between the two companies.