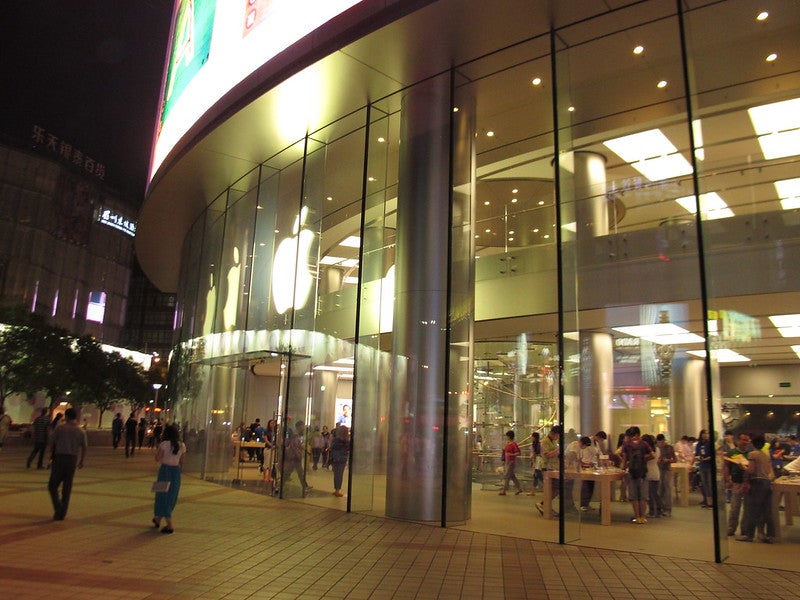 ---
Visit our Covid-19 microsite for the latest coronavirus news, analysis and updates
---
Follow the latest updates of the outbreak on our timeline.
US technology company and iPhone maker Apple has reopened some of its stores in China after temporary closures due to coronavirus (Covid-19).
Apple reopened one of the seven retail stores it has in Shanghai on 15 February. The outlet will operated with reduced hours.
On 14 February, the company reopened five of its Beijing stores located in Sanlitun, Apple Mall China, Chaoyang Joy City, Wangfujing, and Xidan Joy City.
These stores will operate with reduced hours of 11am to 6pm compared to the usual hours of 10am to 10pm.
Customers have been asked to wear a mask and cooperate with temperature test when visiting the reopened retail stores.
The company's stores in other Chinese cities, such as Shenzhen, will remain closed. Apple is also currently engaged in efforts to open its corporate offices and contact centres in China.
On 3 February, the company announced temporary closures of all of its 42 retail stores, including mainland corporate offices, stores and contact centres in China as the virus continued to spread.
Several major retailers, including Nike, Adidas, and Kering also temporarily closed a number of their stores in China due to the outbreak.
The death toll due to coronavirus, which was renamed as Covid-19 by WHO, has reached 1,775, with 105 new deaths in China and one in Taiwan, as of the end of 16 February.
The total number of infected cases has climbed to more than 71,000, including 70,548 cases in mainland China.
Earlier this month, many major cosmetic retailers including Sephora, Estee Lauder Companies, L'Oréal, Shiseido and Burberry warned of a temporary slowdown.