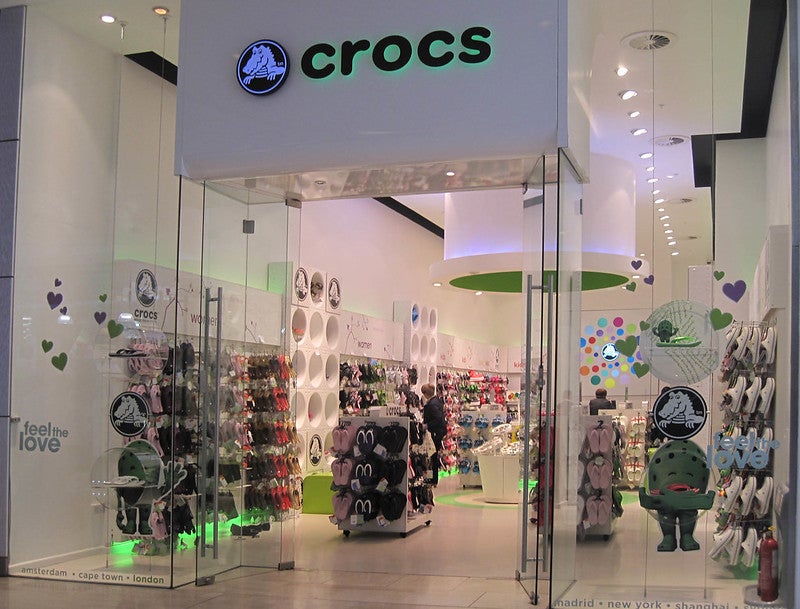 US-based footwear retailer Crocs has reported revenues of $640.8m for the second quarter of this year.
This represents an increase of 93.3%, or 88.4% on a constant currency basis, from the same period of last year.
During the quarter, the company's average selling price was up by 8% to $21.84.
Its operating income more than tripled to $195.3m and its diluted earnings per share (EPS) were $4.93, compared to $0.83 for the same period of last year.
Crocs' direct-to-consumer (DTC) sales grew by 78.6% to $333.4m from a year earlier and 86% compared to the same period of 2019.
The company's wholesale revenues rose by 112.1% to $307.3m, compared to $144.9m in the prior-year period.
Crocs said that its business had experienced strong growth across all regions. The 25% increase in digital sales represented 36% of its overall revenue.
In the quarter, the company's Americas revenues were $405.7m, up by 136.4%, while its Asia revenues were $126.8m, a 35.5% increase from a year earlier.
Its Europe, Middle East and Africa (EMEA) revenues increased by 63.1%, or 52.6% on a constant-currency basis, to $108.3m.
Crocs CEO Andrew Rees said: "We continue to see strong consumer demand for the Crocs brand worldwide.
"On the back of record second-quarter results and continued momentum, we are raising our full-year guidance for this year.
"We are also committing to net-zero emissions by 2030, enabling us to provide 'comfort without carbon' to our customers worldwide.
"I believe we can deliver sustained, highly profitable growth while having a positive impact on our planet and our communities."
In response to the positive results, Crocs expects its third-quarter revenue growth to reach between 60% and 70% compared to the same period of last year.
The company also raised its full-year revenue guidance for the year, with an anticipated growth of 60% to 65% compared to a year prior.
Last month, the footwear manufacturer called on the International Trade Commission (ITC) to stop the import of counterfeit Crocs products in the US.