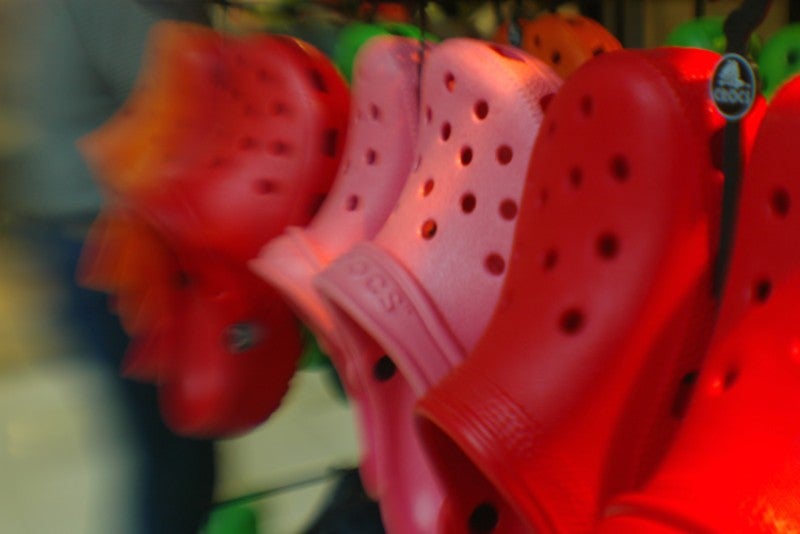 US-based footwear retailer Crocs has announced its long-term strategy and initiatives for sustainable and profitable growth.
During an event hosted by the company, an overview of the strategy was shared by CEO Andrew Rees and other Crocs leadership team members.
Crocs forecasts an annual growth rate of more than 17% and expects its revenue to increase to more than $5bn by 2026.
To achieve this target, the company will aim to increase its digital sales and market share in sandals, strengthen its growth in Asia and update its product and marketing.
Crocs hopes to generate at least 50% of its total revenues from digital channels by the end of 2026.
Mr Rees said: "We are incredibly proud of the track record of growth and shareholder value creation since we first embarked on the turnaround of the Crocs brand in 2014.
"Looking forward, we expect the Crocs brand to grow to more than $5bn in sales by 2026.
"We are confident in our ability to deliver this growth while maintaining industry-leading profitability, creating significant shareholder value and having a positive impact on our planet and our communities."
Crocs expects its non-generally accepted accounting principles (GAAP) operating margins to surpass 26% and its annual free cash flow to exceed $1bn this year.
The company has announced plans to repurchase $500m of shares by the end of the third quarter of this year.
It will also enter an accelerated share repurchase to bring its total expected repurchases to $1.bn by the end of the year.
To expedite its commitment to become net-zero by 2030, Crocs has introduced the bio-based Croslite material for its iconic product lines.
The company also aims to reduce its carbon footprint for each pair of its shoes to 50% by 2030.
In July, Crocs reported revenues of $640.8m for the second quarter of the year.