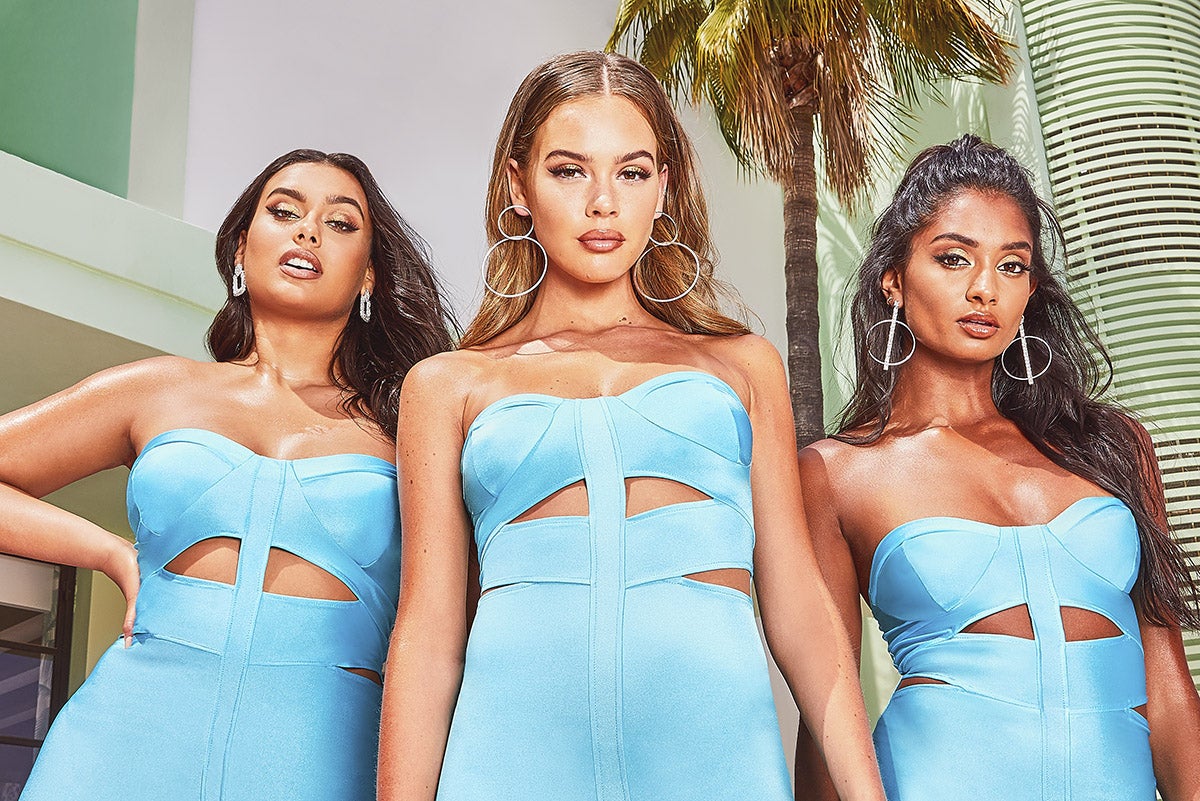 Boohoo Group's share price plummeted by more than 13% this morning after already having fallen around 20% yesterday. The group has lost more than £1.5bn in stock market value, now totalling at £3.7bn.
The fall in share price follows accusations by the Sunday Times that Boohoo garment workers in Leicester, England earn only £3.50 an hour, which is below the minimum wage of £8.72 for those over 25 years old.
The factory, run by Jaswal Fashions in Leicester, was investigated by an undercover reporter who obtained video footage of himself packing garments for the label Nasty Gal, a subsidiary of Boohoo.
In a statement, Boohoo said that it intends to investigate the alleged illegal practices and has told investors that it will end relationships with any supplier found breaking the code of conduct. It also said that the factory in question is not a supplier for the group.
Jaswal Fashions told the Guardian that it has not traded as a garment manufacturer in two years. Boohoo added that a different company appears to be using Jaswal's former premises and the group is looking into the identity of said company.
Response to the accusations
Britain home secretary Priti Patel has asked the National Crime Agency (NCI) to investigate Boohoo, saying that the allegations are "truly appalling".
Patel said: "I will not tolerate sick criminals forcing innocent people into slave labour and a life of exploitation. Let this be a warning to those who are exploiting people in sweatshops like these for their own commercial gain."
Labour party MP for Leicester West Liz Kendall took to Twitter yesterday, stating plans to speak with Boohoo CEO John Lyttle to demand action over Boohoo's poor working conditions.
I'm speaking to CEO of @boohoo tomorrow to demand action over these appalling reports & transparency in Boohoo supply chain, just as I did when I last met him a year ago following @CommonsEAC damning report on fast fashion which Ministers totally ignored
https://t.co/ji35BHSbIn

— Liz Kendall (@leicesterliz) July 6, 2020
UK influencer Vas Morgan, who previously worked with Boohoo, stated his disappointment in hearing the slavery allegations.
He said: "There is no 'modern-day' twist on this; Slavery is slavery and my heart hurts for the families that have suffered at the hands of companies that fail to do due diligence like this. Companies that make billions off the back of hard-working people trying to feed their family.
"Although 80% of people working in these factories are women of colour; this is not about race; this is about human rights.
"Money is always used to silence and oppress us and I understand that not many other influencers will speak up about this. They will continue to post and contribute to the beast that is abusing so many innocent lives but I urge all of you influencers to spare a thought for the women and men in these companies that were forced to work despite testing positive for Covid-19, forced to risk their lives by working in an unsafe environment for months during lockdown, all whilst earning £3.50 an hour."
Boohoo allegedly fuelling Covid-19
Boohoo has been accused of fuelling the spread of the Covid-19 coronavirus pandemic in Leicester, which went back into lockdown on 29 June after a spike in coronavirus cases.
The group faced claims that factory workers in its supply chain were being forced to go to work during the lockdown, even when exhibiting coronavirus symptoms.
Last month, garment worker's rights group Labour Behind the Label released a report, 'Boohoo & Covid-19', that investigated working conditions in Leicester's factories, concluding that workers were being put at risk.
In the report, the group said: "It has been reported by workers that many Leicester factories continued operating throughout the lockdown. The principal cause was sustained orders, primarily from the biggest brand sourcing from Leicester, Boohoo, which continued to operate and trade online.
"By the 22 April, even before the lockdown on businesses reopening was lifted, factories were reportedly operating at 100% capacity."
The group also noted that, before Covid-19, reports of bad practice and underpayment of workers were routine for the fast-fashion brand. It said: "Industry sources state that it is impossible to produce the units/garments requested by Boohoo for the product price and pay workers the national minimum wage. Indeed, wages of £2 to £3 an hour have been reported as commonplace in Leicester factories supplying Boohoo and other e-retailers."