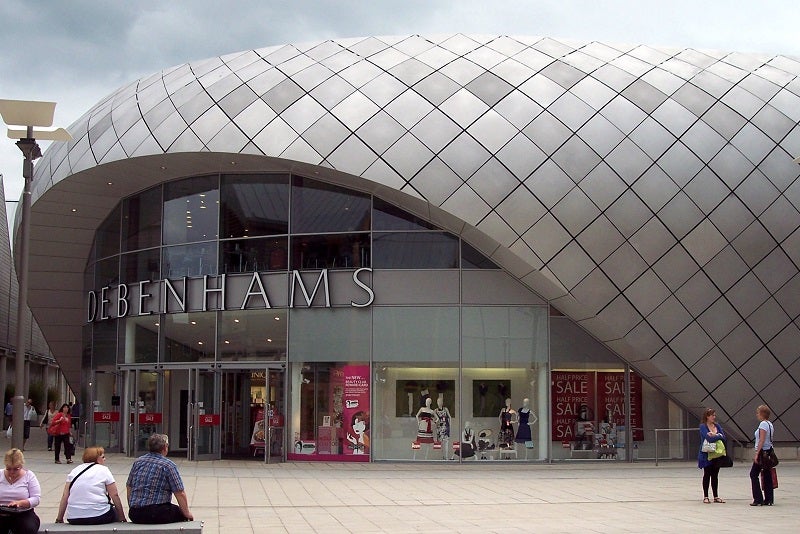 UK department store chain Debenhams has secured a £40m loan from its existing lenders, giving it more time to organise a long-term turnaround plan.
The Debenhams credit lifeline news sent its shares up almost 40% to 4p.
The failing retailer told the Guardian that the 12-month credit injection would enable the chain to "continue talking to its lenders about a comprehensive refinancing" but will also see ten additional store closures and "lenders taking a stake in the company."
Debenhams previously had £520m of debt which is due to be repaid next year and said last month it had a net debt of £286m.
City Index analyst Fiona Cincotta said: "Debenhams has received a stay of execution, obtaining a 12 month credit facility. This will allow the struggling department store to carry out further refinancing. The package also buys management of the firm time to start selling off some assets.
"Will it be enough to save the company? At this stage it is too early to tell, but it certainly looks more viable as a value play, with the share price up by 35% since the news broke. Much will hinge on the management team's ability to make Debenhams a more viable concern."
Debenhams credit lifeline: Loan to introduce new partnerships
The £40m loan will see Debenhams work with Hong Kong-based supply chain management company Li & Fung. The partnership will enable Debenhams access to Li & Fung technology to respond to trends, customer preferences and get Debenhams own-brand goods in stores quicker.
GlobalData analyst Patrick O'Brien said: "This is great news for Debenhams, in terms of giving it some breathing space, but it doesn't fix anything. The fundamental problems are still there of course: long leases, and a long term decline in stores sales because of its lack of investment and poor undifferentiated offer.
"It doesn't have the financial power to really fix the stores – it opened what it called a 'store of the future' in Watford last year, but it doesn't have the money to invest in replicating the format across its portfolio – and addressing the lease issue may require a CVA at some stage."
Debenhams issued three profit warnings and suffered a harsh Christmas sales period in 2018. It has 165 stores with 25,000 employees, but announced last year it will close up 50 stores within three to five years as part of a new redesigned company strategy.