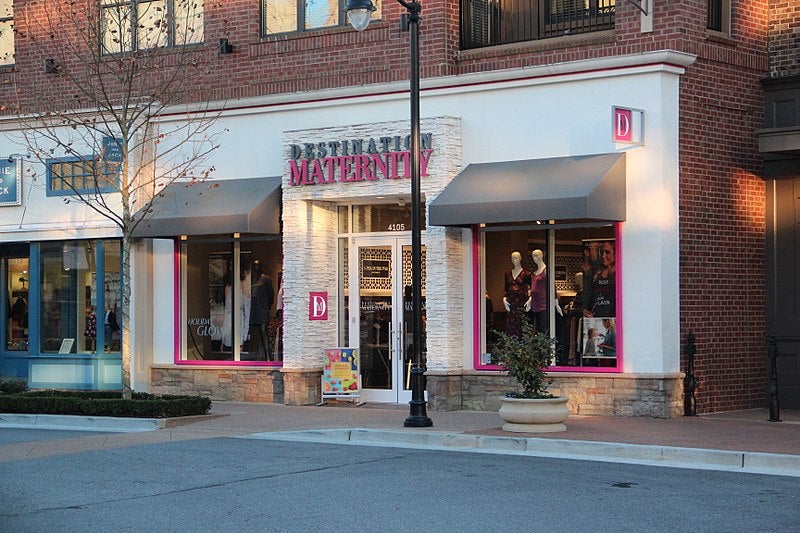 American maternity apparel and accessories retailer Destination Maternity and some of its subsidiaries has filed for Chapter 11 bankruptcy.
The move follows the company's announcement that it was exploring strategic and financial alternatives in September this year, with possible sale or merger options.
The voluntary petitions to restructure were filed at the United States Bankruptcy Court for the District of Delaware.
Destination Maternity has already taken approval from all its prepetition secured lenders to use cash collateral for the process.
The company will focus on optimising its operation and right-sizing its brick-and-mortar store footprint.
Destination Maternity chair of the office of the CEO Lisa Gavales said: "This decision is a difficult but necessary one.
"In a challenging retail environment, we have had to make some very tough choices. But we are confident that the steps taken today provide an opportunity to continue a marketing process that provides the most efficient means of maximising value to our stakeholders.
"Throughout this process, we will be focused on developing the promising interest already shown by potential bidders and maintaining operational momentum toward a stronger business."
Destination Maternity's stores will continue serving its customers during During this process.
The company is also filing customary first-day motions.
Kirkland & Ellis is serving as the legal counsel, Greenhill & Co as investment banker and Berkeley Research Group (BRG) as restructuring advisor.
BRG's Robert J. Duffy is acting as the company's chief restructuring officer.