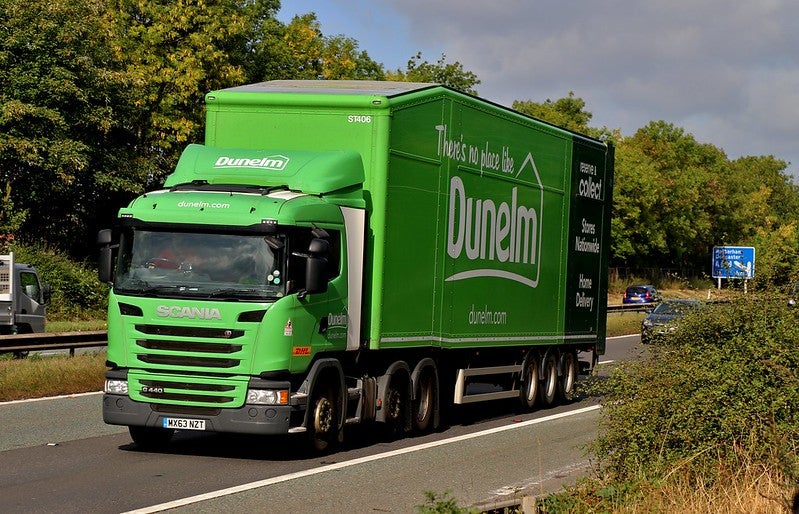 British home furnishing retailer Dunelm has reported an 8% drop in sales to £357m ($403m) for the first quarter (Q1) of fiscal 2023 (FY23).
The company's sales grew by 36% in the quarter compared with the same period of fiscal 2020 (FY20).
For the 13 weeks to 1 October, Dunelm's digital sales represented 33% of its total sales. These included its home delivery, Click & Collect and tablet-based sales in store.
The retailer's gross margin declined by 130 basis points (bps) compared with the prior fiscal year (FY21), but Dunelm expects its full-year gross margin to be in line with previous guidance.
In view of a 'challenging' macroeconomic environment, Dunelm has kept its FY23 outlook unchanged from its preliminary results announcement last month.
Dunelm CEO Nick Wilkinson said: "It has been another robust quarter for Dunelm against a very strong comparative period, which illustrates the strength and resilience of our business model and the appeal of our market-leading offer.
"Dunelm has emerged from the last two years as a bigger, better business, with total sales up 36% against the same period pre-Covid.
"We have benefitted from the commitment, expertise and adaptability of our colleagues and supplier partners – the same qualities that are serving the business as we navigate the current inflationary challenges.
"As we enter what will clearly be a challenging winter for consumers, our absolute focus remains on making every pound count for everyone, through a tight grip on operations.
"We will continue to offer outstanding value at all price points, so our customers can make their own choices around adapting to the economic backdrop.
"This focus on value has seen Dunelm successfully navigate previous periods of economic uncertainty."
Last month, Dunelm reported total full-year sales of £1.55bn for FY22, which ended on 2 July.