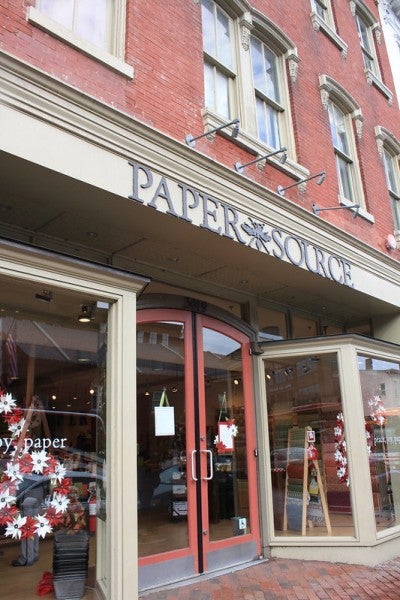 US-based investment management firm Elliott has entered an agreement to acquire gift and stationery retailer Paper Source's assets and business operations.
The acquisition will give Paper Source the funding it needs to emerge from Chapter 11 bankruptcy.
In March, the retailer filed for Chapter 11 bankruptcy, with a plan to sell itself and close at least 11 stores.
The company operates 158 stores and employs 1,700 people. At the time of filing for bankruptcy, it was $100m in debt.
It is hoped that Paper Source will have significantly less debt once it has emerged from the process.
Paper Source CEO Winnie Park said: "All of us at Paper Source are delighted with Elliott's investment in the brand and look forward to working with them, and with James and the team at Barnes and Noble.
"I am so grateful for the community who have supported Paper Source through both the pandemic and the Chapter 11 process – our amazing teams, our incredibly loyal customers, landlords and our partner and vendor community."
Paper Source will operate from around 130 stores across the US and its online platform Papersource.com, as well as its wholesale division, Waste Not Paper.
The company will be overseen by James Daunt, CEO of Barnes and Noble, which is also owned by Elliott.
Mr Daunt said: "I look forward to working closely with everyone at Paper Source. This is a wonderful brand with a unique culture and community.
"With Paper Source's management team, we will support and accelerate the brand's strategic growth initiatives.
"Alongside this, the opportunities for Paper Source to work with Barnes and Noble are tremendously exciting for both businesses."
Elliott portfolio manager and European private equity head Paul Best said: "As the country's leading speciality retailer of stationery, cards and gifts, we see tremendous future potential in Paper Source's business.
"We look forward to working closely with the management team to position the brand for continued growth coming out of the pandemic."
Last March, Paper Source announced the acquisition of 30 shuttered Papyrus stores, expanding its presence amid retail closures in the US.