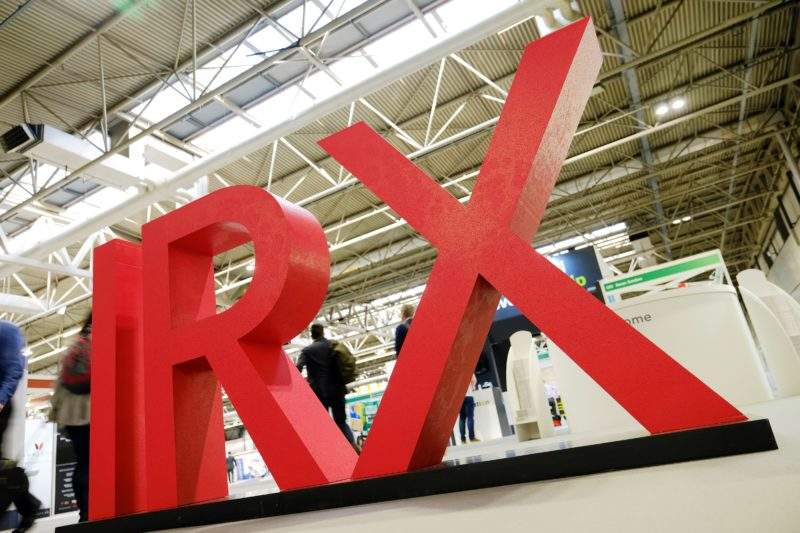 E-commerce is yet to kill the high-street, but year-on-year online sales continue to grow and digital technology is increasingly integrating with bricks-and-mortar business. Feeding this growth are innovative technologies that continuously change the ways in which consumers interact with retailers.
At the 2018 InternetRetailing Expo, over 6,000 business leaders gathered to discuss, showcase, and predict how these technologies are reshaping e-commerce.
Here's what industry experts had to say about artificial intelligence (AI), the General Data Protection Regulation (GDPR) and augmented reality (AR).
AI: 'Drip-feeding good experiences'
From voice shopping to personalised shopping experiences, AI's presence in retail has continued to expand and find new niches to disrupt. However, Alex Murray, director of eCommerce at Lidl UK , is cautious about how it should be used, saying that a business strategy should come first rather than building a strategy around AI.
"If AI can help us deliver customers a great shopping experience I am all for it," he said during a keynote address.
"If, however, it gets in the way and causes problems for the customers I'm not such a fan."
This philosophy was applied to Lidl's wine-pairing chatbot Margot, a project that Murray oversaw. He stressed the need to set clear parameters within which a chatbot operates, rather than employing an all-encompassing approach.
"Don't over complicate the customer journey. Don't over promise," he said.
For all the advantages of AI, such as processing large datasets, Murray said it still has its limitations.
"For a machine to work with language is unbelievably difficult," he said, adding that this is evident with aspects that come naturally to humans—such as sarcasm, intonation and context—which remain extremely difficult concepts for AI to understand.
He also warned against machine bias, asking for safeguards to ensure that human bias doesn't permeate the data. Rather than a sudden adoption of AI, retailers should instead 'drip-feed' the technology.
"If we don't give people enough transparency and clarity around what we're doing they will be freaked out," he said.
"Responsible retailers will drip-feed good experiences out there."
Despite the advances in AI, Murray said he doesn't believe a genuine AI bot will come anywhere near passing the Turing test in the next two to three years.
GDPR: 'Dynamite or plutonium'
Against the backdrop of the ongoing Cambridge Analytica data scandal, the upcoming GDPR deadline has become increasingly pertinent. This was reflected by the promotion of GDPR compliance by many e-commerce platforms, as businesses scramble to ensure they are prepared for the 25 May deadline.
Tom Martin, retail intelligence and GDPR expert for e-commerce platform OmniCX, told Retail Insight that the transition is going to be 'a little bit like Brexit.'
"There's going to be a transition period," he said. "It's going to be choppy, it's not going to be great for everyone but I think within a year we'll get to a place where everyone has figured out how you do it and how it all works."
Martin said that despite many big businesses 'panicking' about GDPR, the biggest impact could be for small e-commerce businesses—especially those that have numerous technology suppliers who each have their own copies of customer data.
And while GDPR doesn't 'fundamentally change the rules and regulations that much', the serious penalties involved will eventually change the way businesses approach customer data.
"I think from a retailer point of view, from a small business point of view, the impact of having to proactively tell people you've got their data and what you're going to use it for—I don't think that's filtered through into the consciousness yet."
Martin said he believes that while GDPR is a 'really good thing', it could be dangerous if not understood properly.
"My analogy is personal data under GDPR becomes the equivalent of dynamite or plutonium," he said. "It absolutely has a use—it has a power—but it's also inherently dangerous.
"Suddenly, you really need to think about where you're storing that stuff and how you're storing it and who has access to it, because if it goes wrong you could be in really big trouble."
Making AR 'experiential'
Augmented reality is yet to disrupt the retail industry to anywhere near the levels that artificial intelligence has so far. However, retail property owner Hammerson has found innovative ways to use AR in its shopping centres, such as using a Scooby Doo AR experience last October to drive customers to new areas of a shopping centre.
Kathryn Malloch, group head of customer experience for Hammerson, said: "Some of the things around the augmented reality trial that we did were about trying to get customers to visit areas more that they wouldn't normally—so areas typically with lower footfall. Again, that has a big benefit to our retailers in terms of driving footfall and awareness."
Digital markers were placed around the shopping centre, which triggered an augmented reality experience when scanned with an app.
"What it did was trigger an augmented reality experience but also gave you a game that you could then keep on your smartphone and play each time that you came back," said Malloch. "It was very much targeted at families and kids."
The game registered over 3,500 plays, with gameplay 80% longer than the developer's average, showing that digital technology can be used to enhance brick and mortar retail, not just online.
"Our objective was to get people round to different areas of the mall. Obviously we will always have hot spots and main entrances and well-travelled paths but we also have areas where we get less footfall, so by targeting those markers we were able to channel and change that customer's behaviour in terms of where they went."
Malloch said she believes that AR is one of many technologies that can be used in an 'experiential way', with AI, IoT and smart buildings all tools that can enhance the customer experience.
"We are also really conscious that the consumer mindset and behaviours are changing massively and we need to keep abreast of that."
The landscape of retail technology is changing swiftly and there is every indication that it will continue to do so.
Gradual implementation of these solutions reflected the mood of business leaders at IRX. The existence of a technology doesn't demand its use and, with the looming deadline of GDPR, there is an even greater need to balance the optimism of innovation with the rights and needs of the consumer.