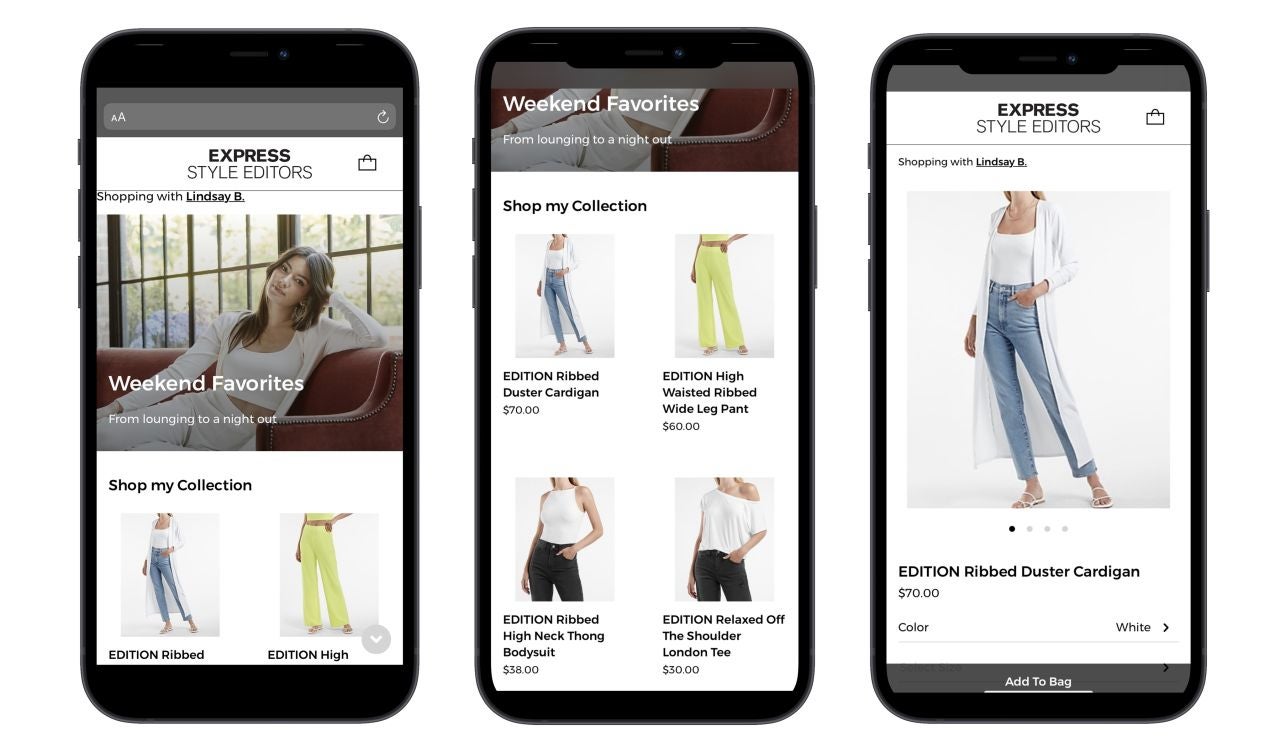 US-based fashion apparel retailer Express has introduced a social commerce platform aimed at fashion enthusiasts who wish to style, inspire and earn commissions.
Named Express Community Commerce, the platform is part of the company's EXPRESSway forward strategy.
Groups of like-minded, entrepreneurial individuals, known as Express Style Editors, will be coached, trained and given mentorship and meet-ups by the company.
They will have exclusive access to sell and earn commissions on specially designed seasonal collections while being given the required tools to stay engaged and connected with followers.
Express Community Commerce is part of Express's strategy to increase its digital revenue and attract new customers. The company aims to generate $1bn in e-commerce sales by 2024.
Express CEO Tim Baxter said: "We continue to advance the EXPRESSway Forward strategy and Community Commerce is the next significant step in our transformation.
"Building upon the strong performance of our influencer marketing programs, along with our brand purpose to create confidence and inspire self-expression, Community Commerce will be a powerful and innovative way for customers to engage with Express."
Express Community Commerce is currently being trialled, with a nationwide rollout scheduled for later this year.
More information about the scheme will be given during the company's Investor Day event next month.
Express operates more than 500 retail and factory outlet stores in the US and Puerto Rico, as well as an online store.
In the first quarter of this year, the company posted a 64% increase in net sales to $346m compared to the same period of last year.
Last January, the retailer revealed plans to close around 100 of its retail stores by next year.
These store closures were expected to cause a $15m annualised increase in earnings before interest, tax, depreciation and amortisation (EBITDA).