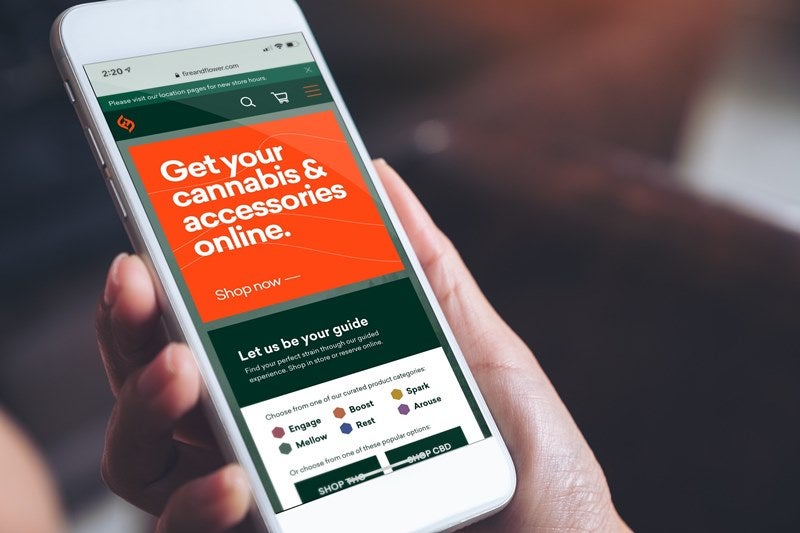 Canadian independent licensed cannabis retailer Fire & Flower has launched an e-commerce Cannabis platform for customers in Saskatchewan, Canada and accessory products to customers across the country.
The e-commerce platform expands the company's reach to more customers, accommodating online ordering and provincially-approved delivery services.
Digital product studio HiFyre has developed the e-commerce Cannabis platform for the retailer. Fire & Flower acquired HiFyre in July last year. The digital product studio has worked with various companies in the cannabis industry, including Mettrum Health, Starseed Medicinal, and Canopy Growth.
The cannabis retailer signed an agreement earlier this month with independent cannabis marketing, data and insights firm Lift & Co to share product reviews and experiences.
"Our intuitive e-commerce platform is leading the industry as digital retailer in the emerging recreational cannabis market."
As part of the agreement, Fire & Flower will share its education-focused retail expertise with Lift's database of product reviews and partner benefits to customers.
The deal will be effective from 1 April, during which, Lift will list the cannabis company as a premium retailer on its platform in Alberta, Saskatchewan and Ontario, Canada.
Members of Lift will have the option to share their Fire & Flower cannabis experiences in both product and business reviews
Fire & Flower CEO Trevor Fencott said: "The launch of our e-commerce platform demonstrates Fire & Flower's commitment as a technology-focused and data-driven retailer.
"Our intuitive e-commerce platform is leading the industry as digital retailer in the emerging recreational cannabis market."