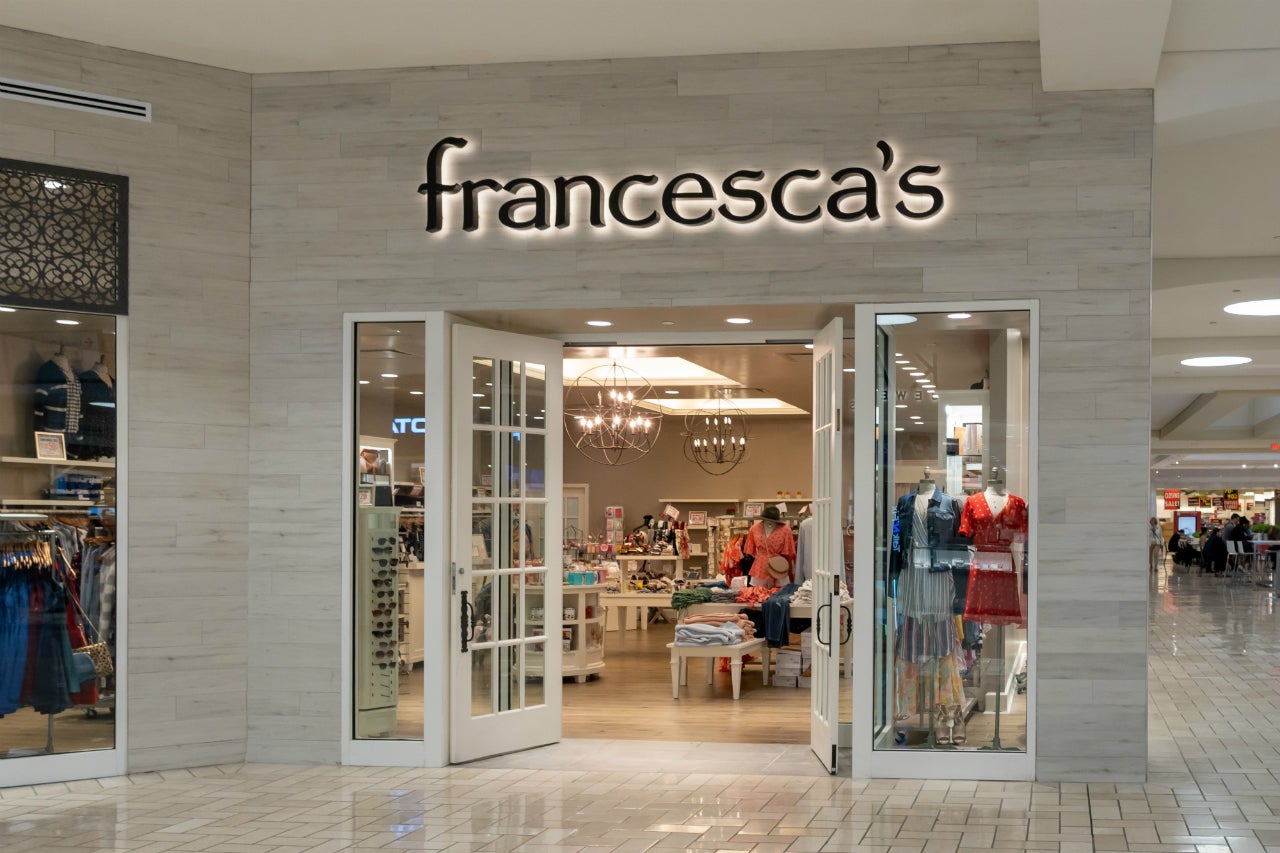 Apparel and accessories retailer Francesca's and its subsidiaries have filed for Chapter 11 of the Bankruptcy Code in the US Bankruptcy Court for the District of Delaware.
The move is part of the company's plan to initiate sale process and focus on its core retail locations, digital expansion and new brand launches.
The voluntary filing comes one month after Francesca's revealed plans to permanently close approximately 140 stores by the end of January.
Meanwhile, the company's existing lender Tiger Finance committed $25m debtor-in-possession (DIP) financing facility.
Francesca's chief executive officer Andrew Clarke said: "Implementing this process allows Francesca's to address our lease obligations and seek a new investor that can see Francesca's into the future.
"The financing provided by Tiger will enable Francesca's to pursue a sale process that will allow us to continue to focus on our omnichannel strategies, optimise our boutique fleet, broaden our customer reach with brand extensions and drive sustainable, profitable growth."
The financing is subject to court approval and will facilitate the company's operation and meet its financial obligations during the Chapter 11 case.
Additionally, Francesca's signs Letter of Intent (LoI) with investment firm TerraMar, which will make the firm stalking horse bidder for the auction and sale process.
Clarke added: "We are excited by the potential partnership with TerraMar and we share their belief in the future of the business.
"In addition, a number of other parties are currently engaged in the due diligence process to become the owner of a new and revitalised Francesca's.
"We are confident that we will emerge from this process as a stronger company poised to drive growth by exploring new brand avenues, expanding our e-commerce channels, and providing our customers with the latest fashion options and treasure hunt experiences they know and love us for."