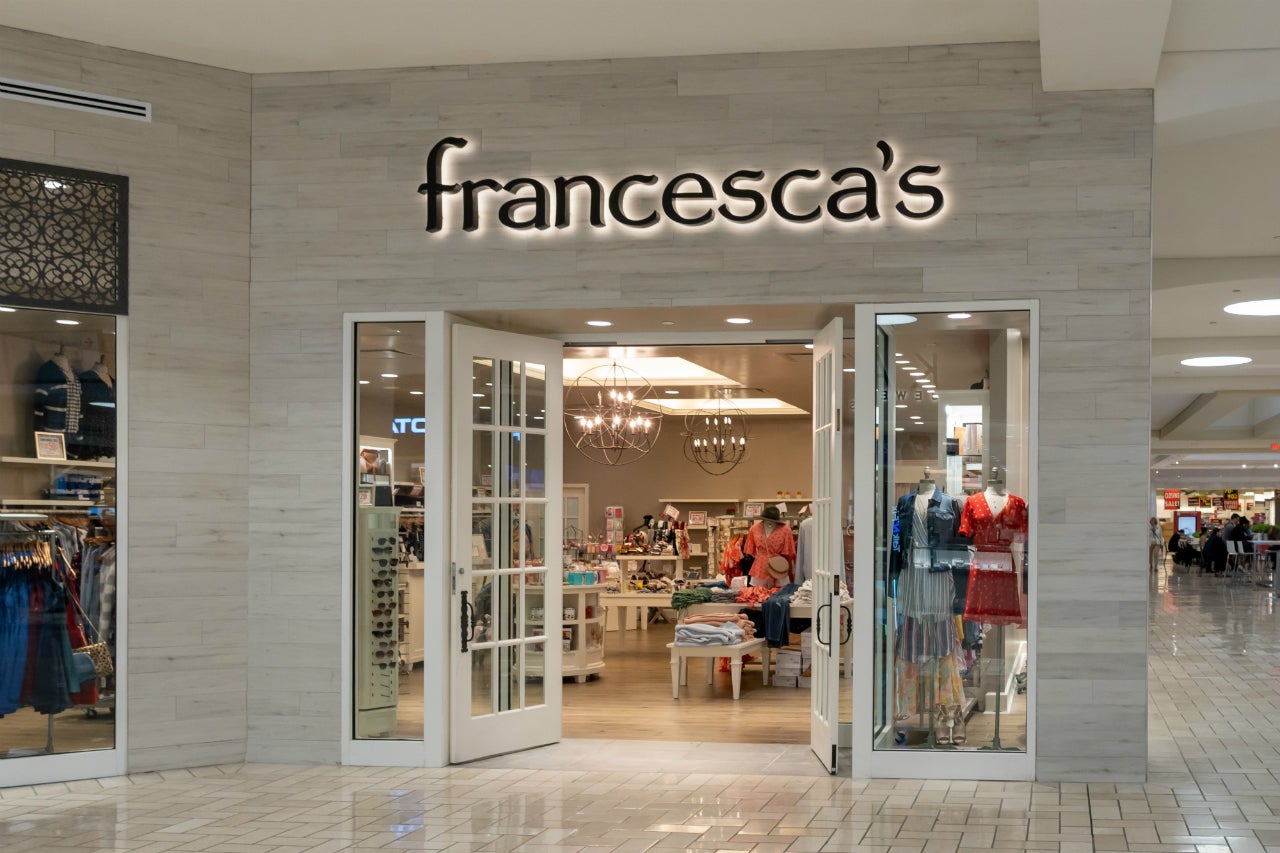 Apparel and accessories retailer Francesca's has revealed plans to permanently close approximately 140 stores by the end of January next year.
The company noted that it may pursue other alternatives to strengthen its liquidity and financial position.
The store closures may lead to the company incurring impairment charges of up to $33m.
Meanwhile, the cost may vary, subject to various factors, including, the actual timing of the boutique closures, results from its negotiations with third parties, and changes in management assumptions.
Additionally, the total numbers of boutiques to be affected is still subject to changes.
In its filing statement, the company said: "As previously disclosed, the company is evaluating various alternatives to improve its liquidity and financial position, including but not limited to further lease concessions and deferrals, further reductions of operating and capital expenditures, raising additional capital, including seeking refinancing of the company's debt, and restructuring its debt and liabilities through a private restructuring or a restructuring under the protection of applicable bankruptcy laws.
"However, there can be no assurance that the company will be able to improve its financial position and liquidity, complete a refinancing, raise additional capital, or successfully restructure its indebtedness and liabilities."
Francesca's added that it may also file for bankruptcy if it fails to secure sufficient additional capital to continue operations and pay its obligations.
The restructuring plans are subject to creditor and investor negotiation, as well as credit and capital market condition.
Last month, clothing and accessories retailer Gap revealed plans to reduce its store footprint by approximately 350 stores by 2024.