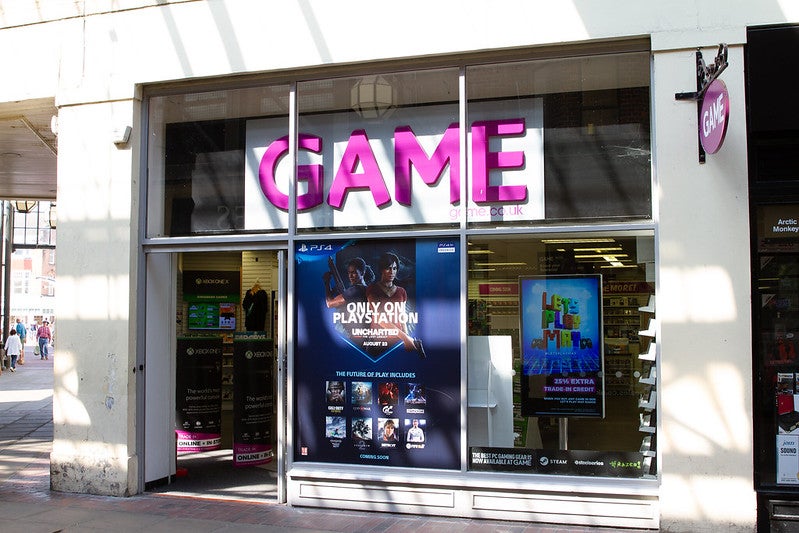 UK gaming retailer GAME is reportedly planning to reopen stores in England and Northern Ireland next week after the government has eased coronavirus lockdown norms.
The reopening will start on 15 June 2020 and will be in line with government guidance.
There will be a restriction on the numbers of people will be allowed in a shop at once and customers will be prohibited to browse to maintain the two-meter social distancing rule.
The reopening also came in time for the PS4 release of The Last of Us Part 2.
Express.co.uk has quoted the company's email to customers as saying: "You will be unable to browse our stores due to social distancing rules, but our knowledgeable staff will be able to advise you on any of your requirements.
"GAME are encouraging customers to use their Click and Collect service as customers in-store will be limited.
"Whilst GAME stores are opening, the Belong Arenas will remain closed for the time being and will look to re-open when Government Guidelines permit."
"We are asking the customers to place their products they are wanting to Trade-In on the counter and advising customers to step back while the staff member picks the items up and checks the products," a GAME spokesperson explained.
In Wales, GAME will start reopening on 18 June, while there is no clarity when the stores in Scotland will open.
In January, GAME reportedly considered shutting 40 shops across the country as part of its 'store rationalisation programme'.