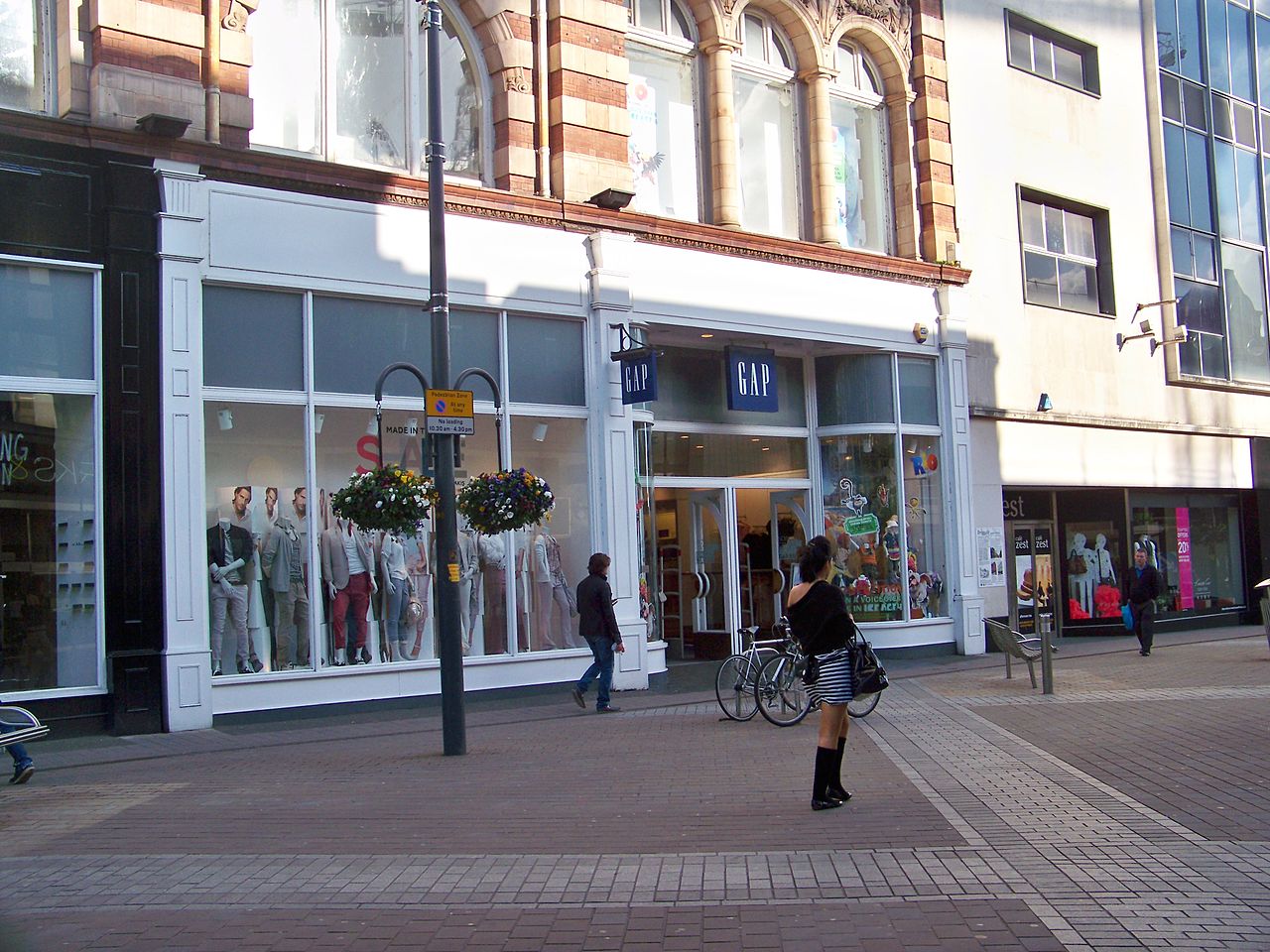 US-based clothing and accessory retailer Gap has confirmed plans to permanently close all its retail stores in the UK and Ireland.
The company, which operates 81 stores in the two countries, will close the stores in a phased manner from late August until the end of September.
Gap attributed the decision to close the stores to 'market dynamics' in the UK and Ireland, as well as the retailer's efforts to become a 'digital-first business' and 'meet [its] customers where they are shopping'.
The retailer's online business will not be affected by the store closures.
In a statement, Gap said: "Due to market dynamics in the UK and the Republic of Ireland, we shared with our team today that we are proposing to close all company-operated Gap Speciality and Gap Outlet stores in the UK and Ireland.
"We are thoughtfully moving through the consultation process with our European team, and we will provide support and transition assistance for our colleagues as we look to wind down stores."
The decision was made following a strategic review of Gap's business in Europe last year as part of the company's 2023 Power Plan.
The company has held talks with Hermione People and Brands, the retail division of FIB Group, to take over Gap's stores in France.
Gap has also negotiated with an undisclosed partner to acquire its stores in Italy.
Last October, the retailer shared plans to close around 350 of its stores by 2024.
This involved closing 220 Gap stores and 130 Banana Republic stores, equivalent to around 30% of the two brands' collective store footprint.
Gap currently operates in more than 40 countries worldwide via a combination of company-operated stores, franchise stores and e-commerce websites.
The retailer has been operating in the UK since 1987 and in the Republic of Ireland since 2006.
Industry Response
Retail industry charity Retail Trust chief executive Chris Brook-Carter said:
"We're truly saddened by the potential loss of thousands more jobs from the UK retail sector. Millions of people work within UK retail as a whole and they have kept stores running and delivered essential services throughout the pandemic.
"But they have also been hit hard financially, emotionally and physically as they cope with the incredibly difficult change in their working conditions and the high numbers of job losses.
"This is borne out in the increasing number of people coming to the Retail Trust for help over the last year. We've have given more than £900,000 in financial aid (double the amount provided from 2019 to 2020) and run nearly 8,000 counselling sessions."
What can employees do?
Savings provider Raisin UK co-founder Kevin Mountford told Retail Insight Network how GAP employees can plan for redundancy.
Mountford said: "GAP needs to be transparent. It needs to tell its employees as soon as possible which jobs are saved and which jobs are not. Being in the middle of a pandemic and having utmost uncertainty it's far worse than anything else.
"With the shift from physical stores to online, again, retail shops need to learn how to adapt and focus on return on investment (ROI) instead of closing stores, which leads to loss of jobs. This brand is 51 years old, it has probably seen the change in high street shopping, and it needs to keep up with it before it goes altogether.
"If you work for a GAP business and are currently furloughed or worried about your job role becoming redundant, there are a few ways you can try to plan for this.
"Read up on your rights, especially when it comes to redundancy pay and settlements. If you're furloughed, your redundancy pay MUST be calculated on your usual wage, not your 80% furlough payments.
"Check your notice period, being furloughed doesn't affect the standard notice period you are required to work or be paid for. Look at your existing debts. Do you have outstanding balances on credit cards that you could pay off now? It may be wise to settle these whilst you can be sure of your current income.
"Look at your monthly outgoings, is there anything you could negotiate a payment holiday for? This may help whilst you plan your next move in the short-term.
"Prepare your CV and think about your future career options. If it seems like your job role is definitely at risk, start to think about other options and reach out to people who may be able to assist in your job search."