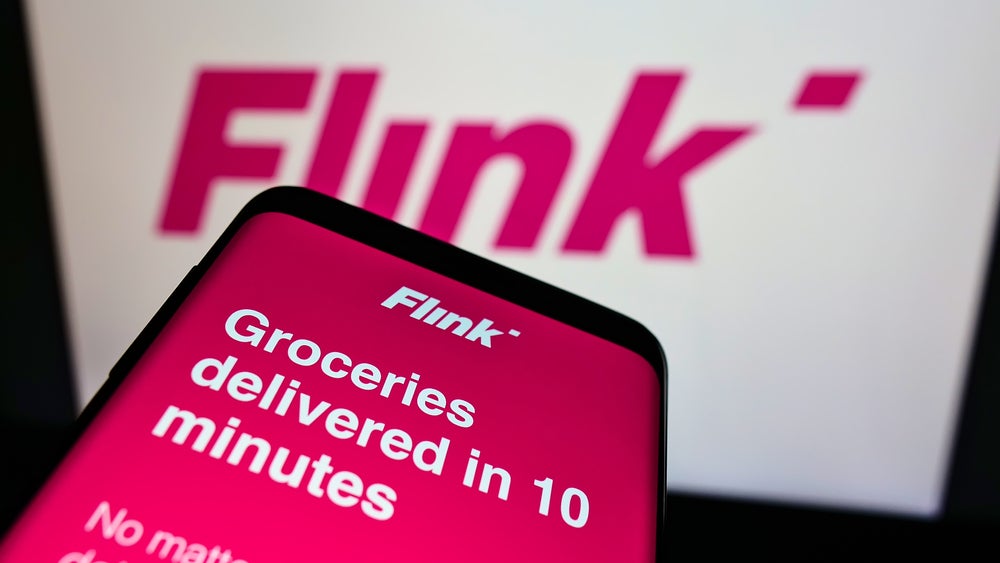 Grocery delivery app pioneer Getir is reportedly in talks to acquire its lossmaking German rival Flink.
The consolidation of capital-intensive businesses has increased in one of the pandemic's most popular tech sectors.
Getir closed its acquisition of Berlin-based rival Gorillas in a $1.2bn deal that valued the combined group at $10bn.
According to the Financial Times, talks between Getir and Flink are ongoing, with no guarantee of an agreement being reached.
Remaining independent grocery delivery group
Flink is one of Europe's last remaining independent grocery delivery groups, with a core German business expected to be profitable by the end of 2023, having achieved €400m ($439.07m) in sales in 2022.
The entire business, including subsidiaries in France and the Netherlands, launched in 2023 and is expected to be profitable by the fourth quarter of 2024.
Common investor and funding talks
Both Getir and Flink share a common investor in Abu Dhabi sovereign wealth fund Mubadala Investment Company.
Flink is also reportedly in talks to raise $100m in funding from existing investors, valuing the company at more than $1bn. This follows a $750m financing round in 2021 at a $2.1bn valuation.
Competition in the rapid grocery delivery sector
The rapid grocery delivery sector has seen significant competition, with more than a dozen such apps launching in the US and Europe in mid-2021. However, only a handful of players remain.
Getir's acquisition of Gorillas brought together two of the most prominent start-ups to expand across Europe in recent years. With a merger between Getir and Flink, US-based Gopuff would be one of the last major players in the sector.
Despite the competition, investors remain optimistic that cash-rich, time-poor consumers will be willing to pay a premium for the fast delivery of daily essentials, even in times of high inflation.
Neither Getir nor Flink have commented on the reports of the potential acquisition, the Financial Times said.