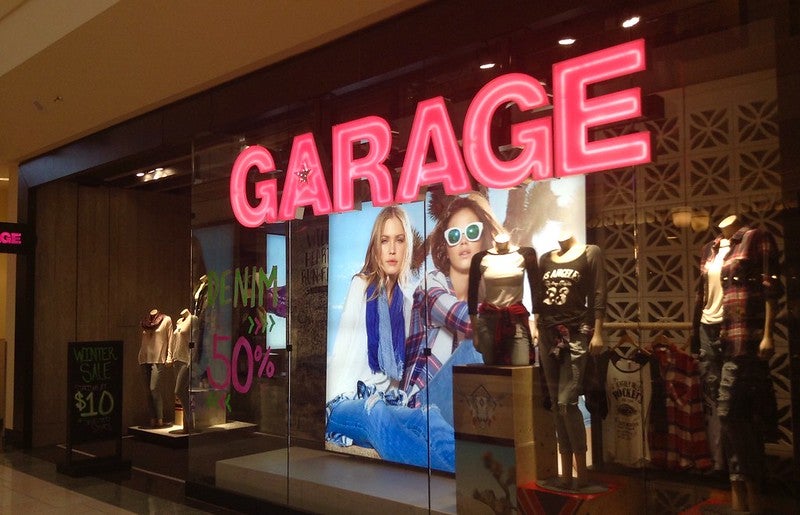 Montreal-based global fashion retailer Groupe Dynamite (GDI) has filed for creditor protection under the Companies' Creditors Arrangement Act (CCAA).
The application was heard by the Superior Court of Québec, Commercial Division, and the company obtained the initial order sought.
The company plans to restructure its business and financial matters after the Covid-19 pandemic caused an "unexpected and unsustainable strain on the business".
Following the approval, Groupe Dynamite will seek its immediate provisional recognition in the US under Chapter 15 of the US Bankruptcy Code in the US Bankruptcy Court.
Groupe Dynamite executive chairman Andrew Lutfy said: "We've come to terms that the impacts of Covid-19 will be felt until such time as we can dance at weddings and crowd into office elevators and have open borders without quarantine restrictions.
"Our digital channels have experienced incredible growth over the past six months, but unfortunately not enough to offset empty city centres and change of consumer needs as a result of work from home policies.
"However, in these uncertain times our strong brands make customers happy, and emotional connections matter. The last six months have accelerated a digital revolution and we must rapidly course-correct our business model to reflect this important shift.
"Therefore, making this incredibly emotional and difficult decision at this time speaks to our deep responsibility towards all of our employees, customers, secured creditors and key stakeholders, and we are confident the outcome will result in a stronger business model that can thrive – even in a crisis."
The restructuring will not affect the 530 Head Office and warehouse employees.
GDI has two clothing and accessory brands, Garage and Dynamite. It operates more than 300 stores across North America.
However, it will have a slight impact to its 3,800 store employees who will be transferred or offered relocation options if their stores close.
Last month, Dutch department-store chain Hema announced that its affiliate filed a Chapter 15 petition in the US Bankruptcy Court for the Southern District of New York.