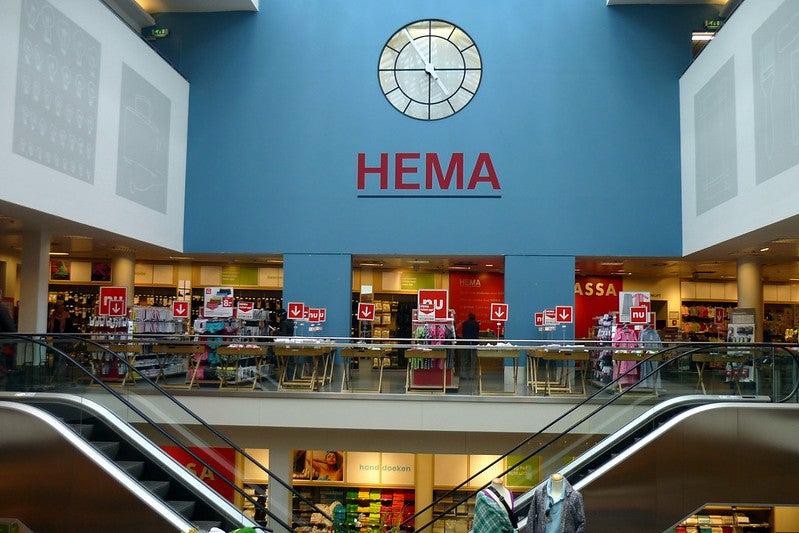 Dutch department-store chain Hema has announced that its affiliate filed a Chapter 15 petition in the US Bankruptcy Court for the Southern District of New York.
Chapter 15 promotes cooperation and communication between US courts and parties of interest with foreign courts and parties of interest in cross-border cases.
The filing follows as the company announced on 19 August that 133 scheme creditors voted in favour of the scheme of arrangement proposed by HEMA UK I Limited under Part 26 of the Companies Act 2006 (Scheme) on 15 July.
The retailer noted that it is a key milestone in the implementation of the controlled debt restructuring and recapitalisation of HEMA BV.
Hema is awaiting a hearing of the High Court of Justice of England and Wales. On 24 August, the court will decide whether to sanction the Scheme that will allow completion of further steps to implement the restructuring and recapitalisation.
Hema aims to reduce approximately €400m in debt from its balance sheet and bear the additional challenges brought by the Covid-19 pandemic.
The company noted that the decline in traffic and challenging market conditions have negatively impacted the group's performance.
Hema has seen like-for-like sales and adjusted EBITDA drop in the last two fiscal years.
The retailer also noted that the business is projected to experience an overall decline of 12% in net sales in the financial year ending January 2021.
The retailer operates more than 775 stores in twelve countries, with 19,000 employees.
Last September, Hema partnered with Casino Group's subsidiary Franprix to sell its product assortments in the latter's supermarkets in Paris.
Recently, speciality off-price retailer Stein Mart, along with its subsidiaries, filed for Chapter 11 of the Bankruptcy Code in the US Bankruptcy Court for the Middle District of Florida–Jacksonville Division.