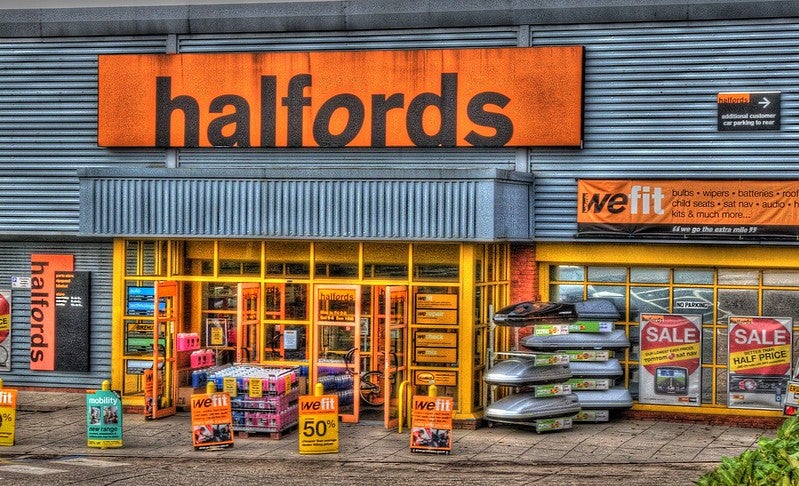 UK motoring and cycling products retailer Halfords Group is reportedly set to shut up to 60 stores and garages.
Following the closure, Halfords expects to shift its staff to other branches. However, it may result in hundreds of job losses.
The decision could be in line with its planned closure of up to 10% of the group's physical estate across both stores and garages.
It already exited 22 Cycle Republic stores and five Halfords stores and garages this year, according to its preliminary results for the 53 weeks to 3 April.
The company has reported that its overall sales were -2.7% lower than last year and Cycling sales grew by 2.3%.
Headquartered in Redditch, West Midlands, Halfords has a total of 843 sites; 472 are stores while the rest are garages. It also has a further 75 mobile locations.
It employs nearly 10,000 people across the country.
Halfords was classified by the UK Government as an essential retailer during the Covid-19 pandemic crisis.
As of 3 July, 359 stores are trading under the 'Lite' format, eight under the 'dark-store' format and 77 remain closed.
The company has withdrawn guidance for FY21 although the group delivered better than anticipated trading performance in Q1.
Recently, Boots UK revealed plans to cut 4,000 positions or approximately 7% of its workforce due to coronavirus pandemic.
High-end department store John Lewis also decided to permanently close eight UK stores.