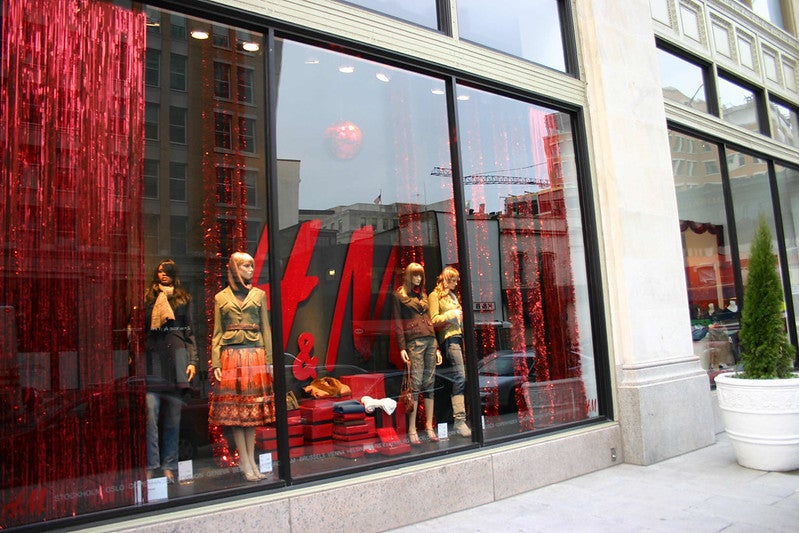 Swedish clothing retailer H&M has posted a 12% increase in net sales to Skr86.6bn ($10.1bn) in local currencies for the first half of the year, compared to Skr83.6bn ($9.75bn) a year earlier.
The company's sales continue to be affected by reduced footfall due to Covid-19 related restrictions and store closures.
Around 1,800 H&M stores were temporarily closed in the first half of the year, equivalent to around 36% of the total store network.
The company said it had witnessed growth in online sales even after the reopening of physical stores.
During the first half, H&M's profit after financial items increased to Skr2.2bn ($257.12m) compared to a loss of Skr4bn ($464.08m).
The group's profit after tax came to Skr1.7bn ($197.97m), or Skr1.03 ($0.12) to a share. This was compared to a year-earlier loss of Skr3.1bn ($357.33m), or Skr1.85 ($0.21) to a share.
H&M reported a Skr20.2bn ($2.35bn) cash flow from operating activities and net cash of Skr13bn ($1.49bn).
H&M CEO Helena Helmersson said: "As more and more people are vaccinated and restrictions are eased, the world is gradually opening up and customers can once again visit our stores.
"With the combination of much-appreciated collections, rapid adaptation and further improvements, our recovery is strong."
Around 95 stores are currently temporarily closed. The company announced it would enter Cambodia through franchise next year.
Ms Helmersson said: "Despite continued restrictions, sales increased significantly compared with the previous year.
"The third quarter has started well and we are almost back at the level we were at before the pandemic. I am proud of all our colleagues' commitment and drive during this challenging period."
The H&M group operates around 4,900 stores in 74 markets, including franchise markets, as well as 53 online markets.
Apart from its namesake brand, other brands owned by the group include COS, Monki, Weekday, Cheap Monday, And Other Stories, H&M HOME, ARKET and Afound.
Last November, the company announced plans to close 250 of its stores this year.