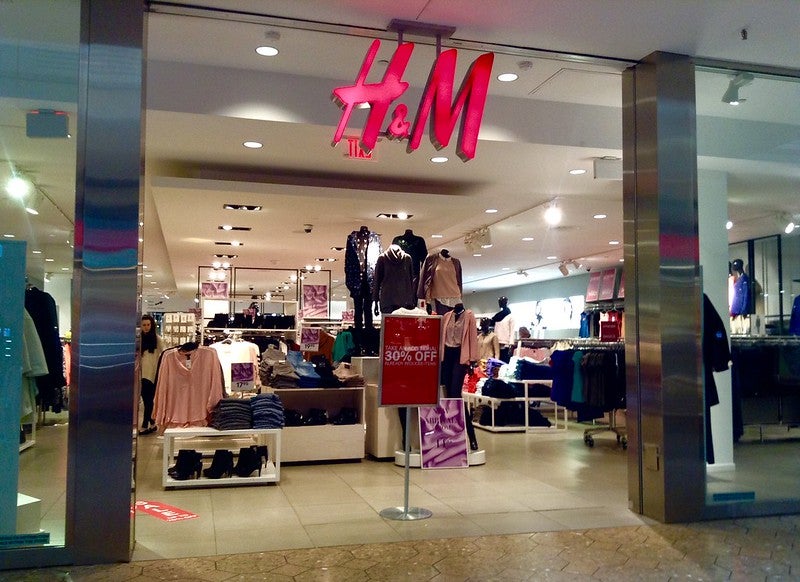 Swedish clothing retailer H&M has reported that its net sales grew by 14% in local currencies in the third quarter of the year.
From 1 June to 31 August, the retailer's net sales increased by 9% to Skr55.58bn ($6.46bn), compared to Skr50.87bn ($5.91bn) a year earlier.
The company said that its sales are still being affected by reduced footfall due to Covid-19 related restrictions and store closures.
The H&M Group, whose other brands include Arket, Cos, And Other Stories and Weekday, closed roughly 180 stores temporarily at the beginning of the third quarter.
Around 100 stores were still closed at the end of the quarter.
Stores that remained open were subject to restrictions on the number of customers in the store at a time, floorspace and operating hours among other factors.
H&M CEO Helena Helmersson said: "The H&M Group's strong recovery continues, with more full-price sales and good cost control.
"Sales development continued to be affected by the ongoing pandemic [during the quarter], with considerable variation between markets.
"Lockdowns and restrictions have continued to hamper development, particularly in Asia.
"However, as restrictions have been eased, sales in store have picked up in many markets while online sales have continued to increase.
"Excluding Asia and Oceania, sales in local currencies were back at the same level as before the pandemic."
Earlier this month, H&M introduced a digital customer-to-customer resell platform for all its Canadian customers.
The H&M Rewear platform allows shoppers to buy and sell any clothing brand, giving them direct access to pictures, descriptions and colours from earlier seasons.
It uses a price recommendation algorithm to provide sellers with the best competitive prices and allows them to resell their purchases in one click.
The launch is in line with H&M's goal to help the apparel industry become more circular and move towards a more sustainable future.