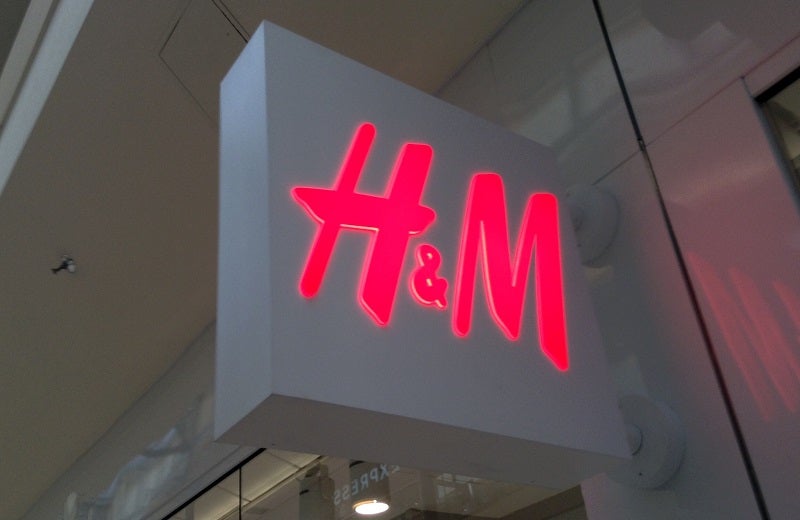 Swedish clothing retailer Hennes & Mauritz (H&M) has reported increased sales growth in its first quarter (Q1) results, offering confidence for the struggling retailer's future.
The company attributes the sales growth to the success of operations such as full-price trading and lower markdowns, which stem from H&M's transformation plan. The share price for the retailer rose as much as 16%.
H&M CEO Karl-Johan Persson said: "Sales developed well both in stores and online in many markets. "The rapid transformation of fashion retail continues and we can see that our own transformation work is taking us in the right direction, even if many challenges remain and there is still hard work to do.
"The progress we have made in our strategic focus areas confirms that we are on the right track. Therefore we continue moving forward at full speed and we are optimistic about the future for the H&M group."
Analysts praise H&M sales results and digital investments
GlobalData retail analyst Kate Ormrod said: "H&M ended its last financial year in a better place after a decent Q4 sales performance, and this trend has continued into Q1 FY2018/19, with group sales up SEK4.8bn on the year to SEK51.0bn, aided by improved full price trading and reduced markdowns owing to its trend coverage and affordability.
"The value retailer's optimism about the future is justified, with net sales in local currencies rising 7% in March (which falls into its Q2 period). However, it will come up against tougher comparatives in H2 and its transformation plan must continue to deliver, with rebuilding profitability crucial.
Ormrod continued: "Investment in stores is ongoing, and H&M plans to open a net 175 new stores globally in FY2018/19, having reduced its portfolio by 10 in Q1. Its store count in Europe is expected to be reduced by 50 this year as it focuses on growth markets.
"While bricks-and-mortar sales growth is proving a challenge for many in the UK fashion sector, H&M continues to invest in new store concepts and premiumise its in-store environment to boost footfall – though there remains a disparity between flagships and secondary locations.
"The development of its online channel continues, and excluding the negative impact of transitioning its online platform in Germany, Q1 online sales actually rose 34%. Having underinvested in online previously, H&M is playing catch up but is making up for it now with numerous initiatives and will roll out click & collect and in-store returns to more markets this year.
"Users in the US can now buy H&M products directly on Instagram without leaving the app. Being part of this trial signals H&M's intentions to become more innovative online, much needed to compete with online pureplays," concluded Ormrod.