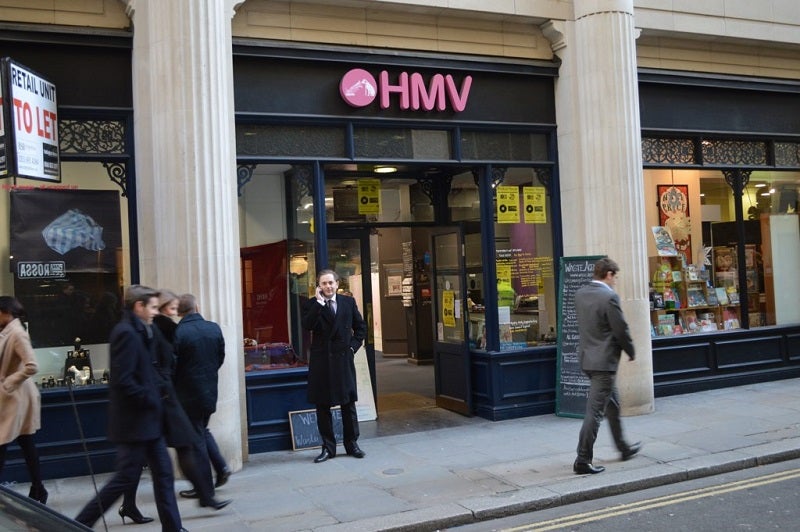 Entertainment retailer HMV has been bought by Canadian music retailer Sunrise Records, saving 100 stores and 1,487 jobs.
However, the acquisition will see the music and video chain close 27 stores resulting in 455 redundancies and a further 122 warehouse jobs lost in the coming weeks.
Sunrise Records chief executive Doug Putman said in a statement: "We are delighted to acquire the most iconic music and entertainment business in the UK and add nearly 1,500 employees to our growing team. By catering to music and entertainment lovers, we are incredibly excited about the opportunity to engage customers with a diverse range of physical format content, and replicate our success in Canada.
"We know the physical media business is here to stay and we greatly appreciate all the support from the suppliers, landlords, employees and most importantly our customers."
Putman beat competition from Sports Direct CEO Mike Ashley, who was said to be in talks to buy HMV. The deal saves HMV from closing down for the second time in six years.
Sunrise Records previously acquired around 70 HMV store sites in Canada after it went into administration there in 2017.
Speaking to BBC Radio 4's Today programme, Putman said: "We believe it's a chain that's going to be around. The customers love it. We get amazing support, which is great. So I think this is a very long road ahead.
"Unfortunately, as rents continue to go up it's not feasible to keep those [27] stores. You can only lose so much money on those stores before you need to make a change. Unfortunately, rents are just very high at this time."
Restructuring firm Hilco bought the music chain in 2013 and called in KMPG as administrator in December.
KPMG and joint administrator Neil Gostelow told The Guardian: "We are grateful for the support of all key stakeholders including the suppliers whose support throughout this process has been key in securing this sale."
GlobalData analyst Patrick O'Brien said: "For someone to take on so many stores is a welcome surprise but it is difficult to see how the market for physical music and DVDs can sustain a 100-store chain in the long term. GlobalData estimates that the market for physical music and video will continue to decline from £1bn in 2018 to £645m by 2023.
"Sunrise Records will have to do more than merely increase market share of the music and video market – which is itself difficult given the continued rapid growth of Amazon Prime. It will need to get much greater support from suppliers, landlords and widen its proposition in other categories."