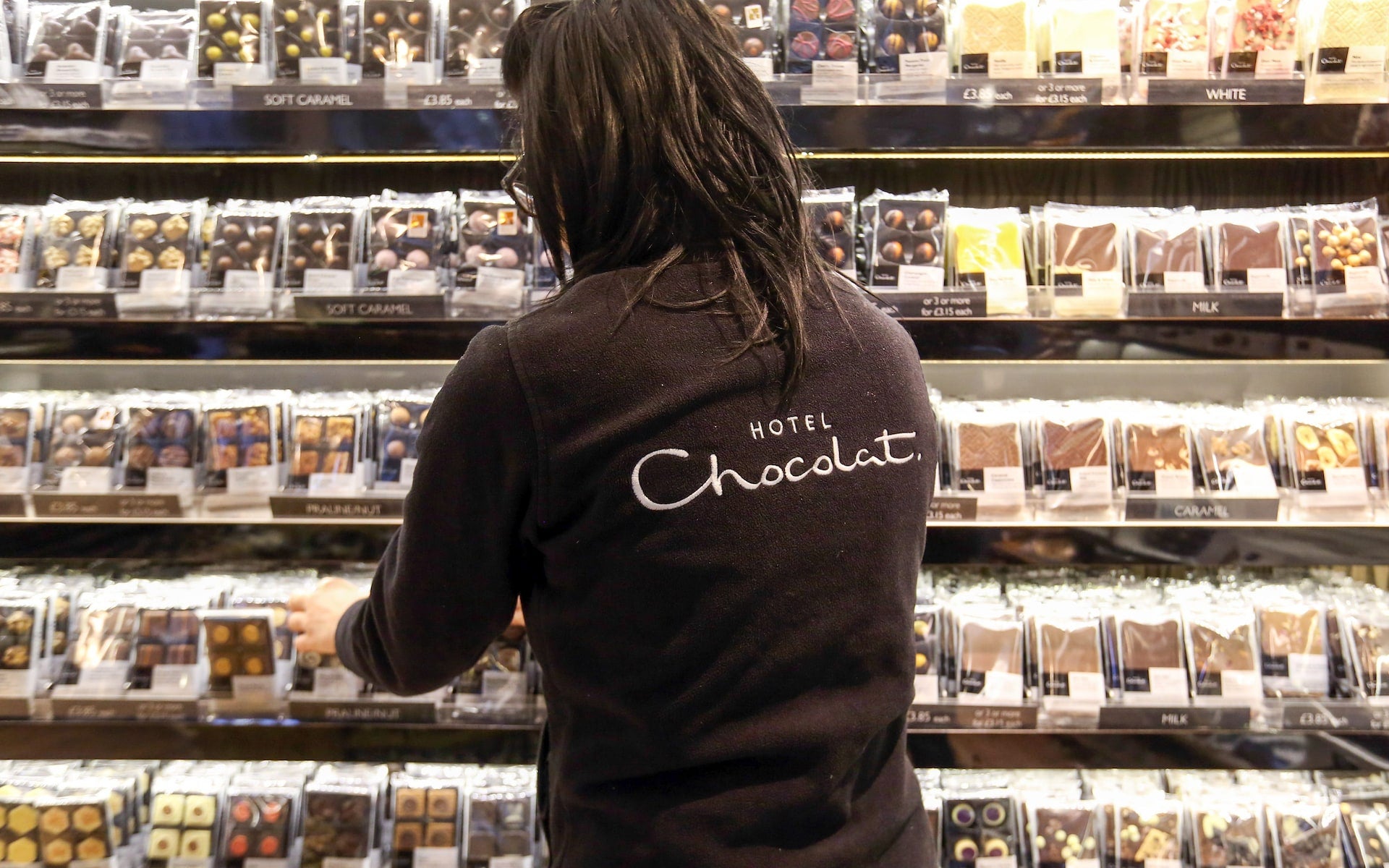 UK chocolate retailer Hotel Chocolat has entered into a five-year partnership with Manchester-based UK technology platform The Hut Group Ingenuity (THG).
The partnership will launch Hotel Chocolat's direct-to-consumer (DTC) offering in the United States. The retailer will have access to THG's enablement platform and digital brand services.
THG founder, chairman and CEO Matthew Moulding said: "We are proud to announce this partnership with Hotel Chocolat, bringing our DTC and e-commerce capabilities to this renowned UK retailer and helping it to reach an international audience. It comes at a particularly crucial time for the British retail sector, when brands must flex in response to the constantly evolving environment.
"Hotel Chocolat will now benefit from the powerful and scalable infrastructure of THG Ingenuity, joining a host of other third-party clients and our own brands that have achieved global growth through our proven model."
Hotel Chocolat CEO Brendan Drake said: "We are excited to announce our partnership to help accelerate the digital growth of the brand in the USA. THG Ingenuity offers an end-to-end solution for e-commerce and digital supply chain with the potential to build meaningful scale."
This partnership comes as Hotel Chocolat today declared a pre-tax loss of £6.5m for the year to 28 June 2020.
Hotel Chocolat helped by online shopping and digital sales
Although the retailer saw sales up by 14% for the first half of the year to 28 June 2020, it fell by 14% in the second half, including the Easter period.
The retailer attributed the loss to a drop in impulse sales, especially in London, as the Covid-19 coronavirus pandemic led to a decreased footfall.
Hotel Chocolat chairman Andrew Gerrie said: "Having delivered a strong first-half performance, the second half of the year was materially disrupted by Covid-19 and the related restrictions, which led to the closing of all UK retail locations for 12 weeks and the shutdown of our factory for eight weeks."
However, a surge in online shopping and sales from digital channels helped the retailer recover from this loss, with Hotel Chocolat's revenues concluding at £136.3m, an increase of 3% from the £132.5m recorded last year.
Hotel Chocolat co-founder and chief executive Angus Thirwell said: "The events of 2020 have challenged all of us, but also brought out the best in us, ethically, competitively, and professionally, making us better equipped to face the future.
"The challenges of Covid-19 have pushed us to accelerate many of our existing plans and strategic initiatives, helping to; strengthen our financial position, improve our multichannel capability, deepen customer engagement and loyalty, and accelerate the rate of product innovation, whilst continuing to make good progress in our two new and sizeable markets of the USA and Japan."