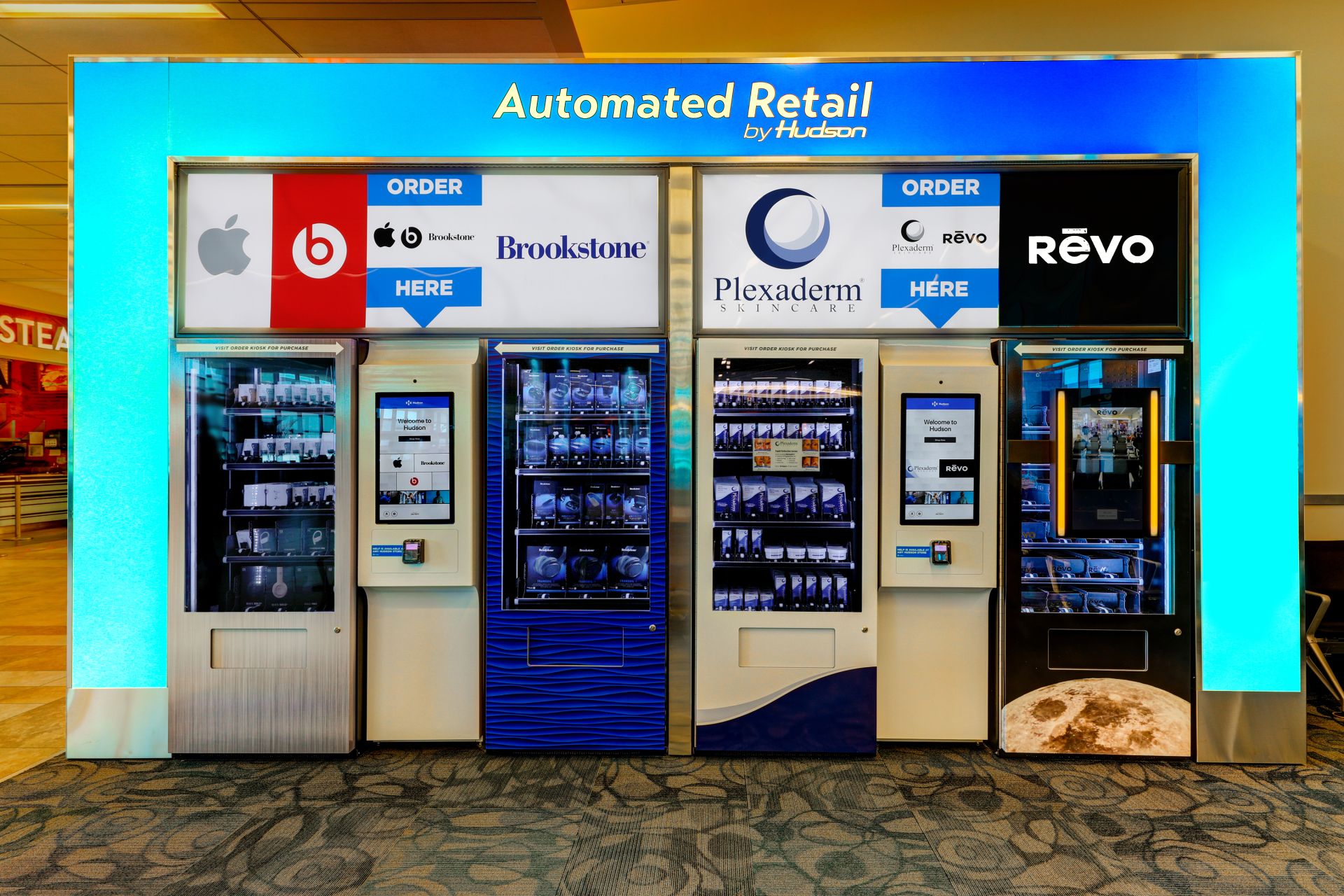 North American travel retailer Hudson has launched a new multi-brand automated retail concept across airports on the continent.
The concept seeks to realise a contactless, round-the-clock retailing destination to provide an all-in-one shopping experience for customers and travellers.
Machines with interactive touchscreens sealed with an anti-microbial shield will be installed in groups of two or more across the concourse's isolated locations for convenient shopping, or built into the retailer's storefront in some instances.
All of these machines will be compliant with the Americans with Disabilities Act (ADA) and will feature personalised augmented reality (AR) for shopping eyewear brands.
The concept will feature a selection of exclusive products from leading brands in the skincare, eyewear, electronic, toy and lifestyle industries.
Hudson first launched the concept at Myrtle Beach International Airport (MYR) in Myrtle Beach, South Carolina last week.
Over the coming months, it will be introduced to other travel destinations, including Chicago Midway International Airport (MDW) in Chicago, Illinois, and San Jose International Airport (SJC) in San Jose, California.
MYR director Scott Van Moppes said: "Passengers at MYR will benefit from a seamless shopping experience thanks to the introduction of Hudson's new automated retail programme.
"Hudson continues to deliver excellence in its concessions programme at MYR and we're excited to be the first location to offer their newest retail experience."
Hudson executive vice-president and chief operating officer Brian Quinn said: "Automated retail provides us with an avenue to recreate the strong sense of place associated with our stores within the confines of a smaller, non-traditional footprint while capitalising on the dwell time, exposure and convenience that the airport environment affords.
"For the traveller, this translates to more variety and accessibility to the quality brands they are accustomed to seeing in an environment that lets them shop on their own schedules."
A Dufry Company, Hudson operates more than 1,000 stores in airports, commuter hubs, landmarks and tourist destinations across North America,
Last month, the company opened six shops across the 1.27 million ft² Virgin Hotels Las Vegas.