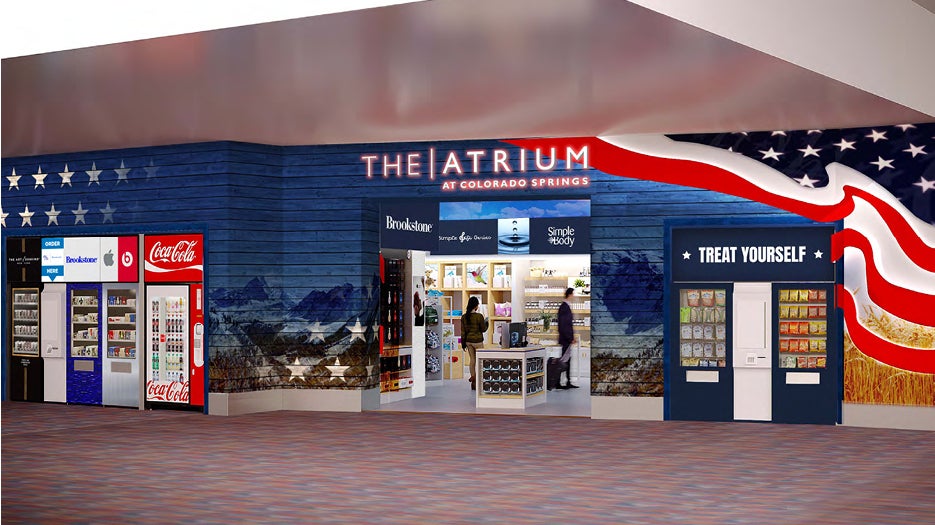 US-based travel retailer Hudson, a subsidiary of Dufry, has secured a contract to open its first retail location at Colorado Springs Airport (COS) in Colorado.
As part of the seven-year contract, the retailer will begin operating at the airport from 1 September.
Hudson will open three stores, including one pre-security store and two post-security locations, to offer its Traveler's Best Friend experience to COS passengers.
Construct works on the stores are due to start next year.
The retailer will operate these stores under the HG COS Concessionaires JV with Uyen Le, a local Airport Concessions Disadvantage Business Enterprise (ACDBE) partner.
Each of the individually crafted outlets will feature unique design elements and cover more than 4,700ft² of concessions space.
Hudson – Colorful Colorado will be a locally-themed travel convenience concept that will offer a wide assortment of books, electronics, food and beverage products, local gifts and souvenirs.
Hudson Nonstop store will provide a fast and frictionless shopping experience, offering essentials, food and beverage products and local favourites.
The Atrium At Colorado Springs outlet will feature a collection of local, regional, national and global brands.
The COS serves more than two million travellers every year.
Hudson executive vice-president and deputy CEO Brian Quinn said: "As a thriving leisure destination, Colorado Springs is an exciting new addition to our footprint as we work to diversify our markets while continuing to transform the travel experience.
"Thank you to our new airport partners and the local community for welcoming us to this city and for having confidence in Hudson's ability to deliver a retail portfolio that seamlessly combines local retailing with innovative, cutting-edge concepts.
"We look forward to building a strong partnership and leaving a lasting impact on travellers here for years to come."
Last October, Hudson introduced a contactless store at John F Kennedy International Airport in partnership with JFKIAT, which operates the airport's Terminal 4.