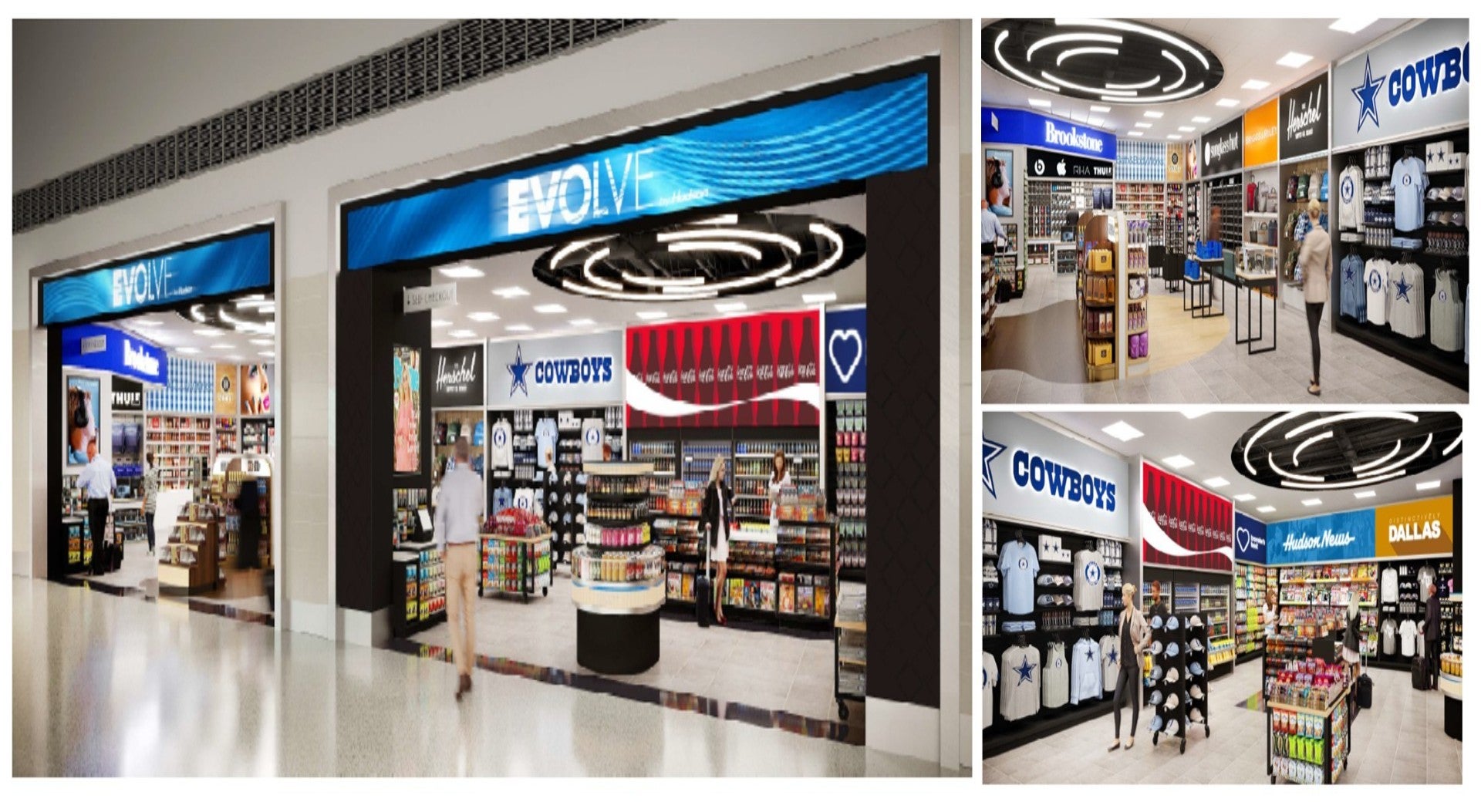 US-based travel retailer Hudson has revealed plans to launch Evolve by Hudson, a new shop-in-shop store concept designed for airports.
The move is intended as a shift by the retailer to larger, more integrated store concepts.
Designed with a wide-open storefront, each Evolve store will cover a minimum floor area of 2,000ft².
Hudson described the store concept as a 'speciality brand experience with the accessibility of travel essentials'.
The store's exterior will feature digital signage to give travellers an idea of what is on offer.
It will also feature a range of checkout options, including self-checkout kiosks and Hudson's newly developed mobile point-of-sale capabilities.
Hudson plans to debut the Evolve store at Nashville International Airport in the coming weeks.
This will be followed by the launch of another seven stores in various locations, including Dallas Love Field Airport and Las Vegas McCarran International Airport.
Hudson executive vice-president and deputy CEO Brian Quinn said: "The strategy we've executed over the years has positioned the Hudson brand as an iconic and trusted anchor of the airport experience for travellers and landlords alike.
"Now as we're witnessing the dynamic transformation of the retail space, we're taking the opportunity to further leverage what makes it successful – convenience and brand recognition.
"Our new Evolve store will transform larger retail footprints, with the existing Hudson convenience model in mind, to curate a multi-brand concept that will allow Hudson to continuously innovate for the modern travel retail environment now and into the future."
Owned by Dufry, Hudson operates more than 1,000 stores in airports, commuter hubs, landmarks and tourist destinations in North America.
In March, the retailer launched a multi-brand automated retail concept at airports across the continent.
The concept aims to realise a contactless, round-the-clock retailing destination to offer an all-in-one shopping experience for customers and travellers.