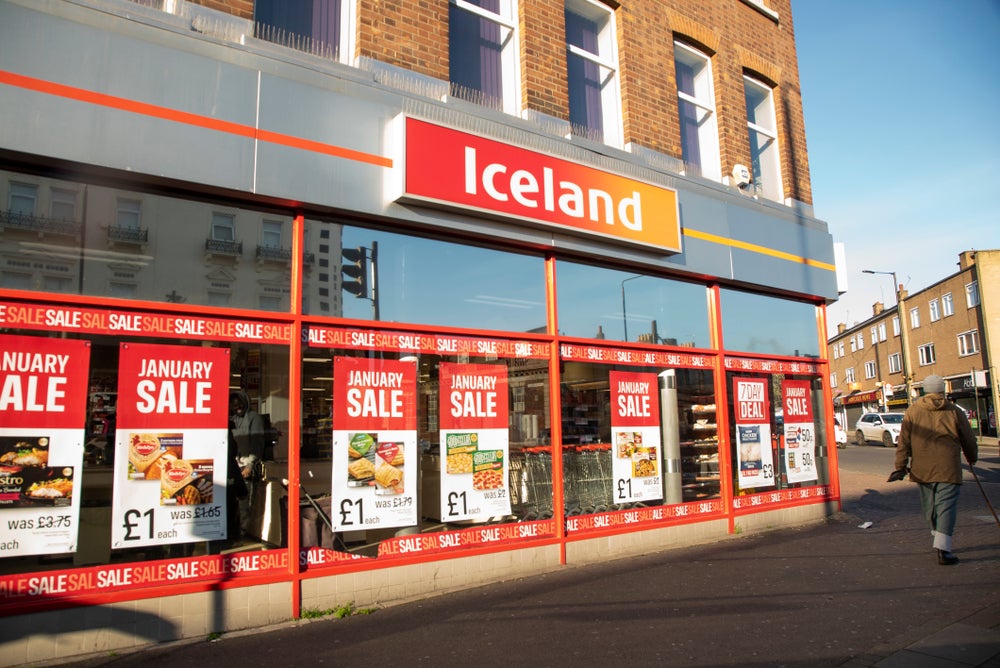 Frozen food retailer Iceland has announced it will close two more stores in the coming weeks as it continues to grapple with high energy costs and double-digit inflation.
According to the various media reports the closures include its Flint, Wales branch on 27 May and Beccles, Suffolk on 17 June.
The company shut branches earlier this year in Bromsgrove, Basingstoke, Rhyl, Bedminster and Bangor, as well as three additional branches in Newport, Berwick and Hexam.
However, the food retailer opened 24 new stores over the past financial year and around 200 during the past decade.
Iceland's struggle with rising energy costs
In September 2022, the Iceland managing director Richard Walker announced a halt on all planned store openings due to a £20m hike in energy costs.
This announcement came despite the retailer achieving record market shares at the time. In a statement, Iceland said it reviews the retail experience offered to customers and has always closed a small number of stores every year as shopping patterns change and leases expire.
New 'local' convenience store format
Last week, Iceland launched a new "local" convenience store format, which is owned and managed by forecourt operator SGN Retail. The new format comes as the company looks to diversify its offering amid increased competition and difficult trading conditions.
A new convenience store opened on a Texaco garage forecourt in Fallings Park, Wolverhampton on 31 March. The store, which includes a Costcutter, is accessed through a single entrance and customers can pay for petrol, food, beverages and other goods at a single point of sale operated by SGN.
The store has chilled and ambient aisles that are mainly supplied by Costcutter. Additionally, there is a frozen section that includes Iceland's own-label range and products from its partnerships with Slimming World, Myprotein and Harry Ramsden's.
Costcutter Supermarkets Group is a company that operates in the United Kingdom and Ireland, providing services as a supplier of symbol groups to independently owned convenience stores and off-licences.