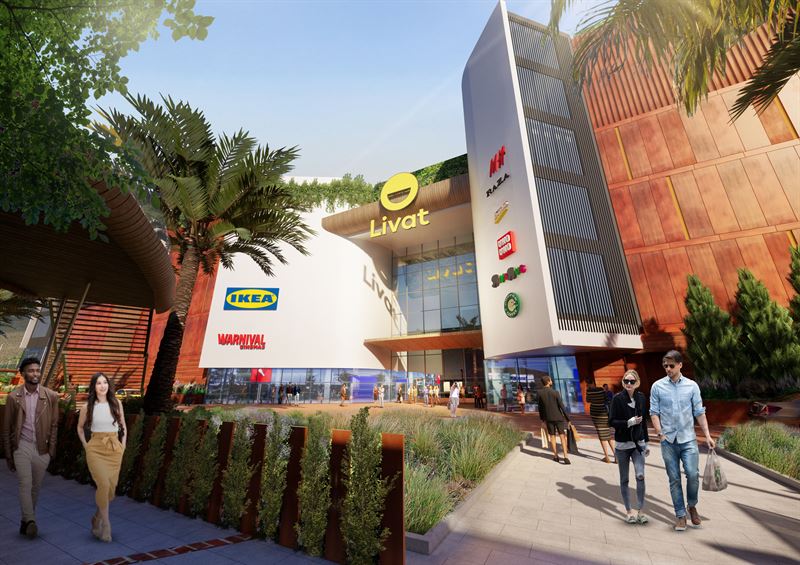 Swedish furniture retailer IKEA has revealed plans to open a store in Gurgaon in the Indian state of Haryana.
The $449.8m shopping centre will cover an area of around 130,000m². Construction of the centre is scheduled to start early next year.
In addition to an IKEA store, it will feature spaces for hospitality, food and beverages and 'edutainment' learning.
To be developed under the retailer's new Livat brand, the centre will allow customers to order goods online and personalise their shopping experience among other facilities.
The mixed-used meeting place will be developed by Ingka Centres, a part of IKEA's parent company, the Ingka Group.
It will be Ingka Centres' 52nd meeting place.
Ingka Centres managing director Cindy Andersen said: "We are on a journey to reach more people through more developments in more markets.
"India is an exciting opportunity for us and our partners to bring new experiences to customers and to develop meeting places that bring value to communities and the planet.
"We want to create destinations that make it easier for people to live even happier, healthier and more sustainable lifestyles – this will be our goal at Gurugram."
The store will complement IKEA's plans for a store in Noida, Uttar Pradesh, which were announced earlier this year.
It is expected to serve 20 million people a year and create more than 2,500 jobs.
IKEA India CEO and chief sustainability officer Peter Betzel said: "We are happy to announce our IKEA store in Gurugram together with Ingka Centres.
"India is an exciting country for IKEA, and we have a long-term commitment to reach the many people with our omnichannel approach."
IKEA opened its first Indian store in 2018 in Hyderabad.
Last September, the company announced plans to develop a 'global hub' in the city of Bengaluru.