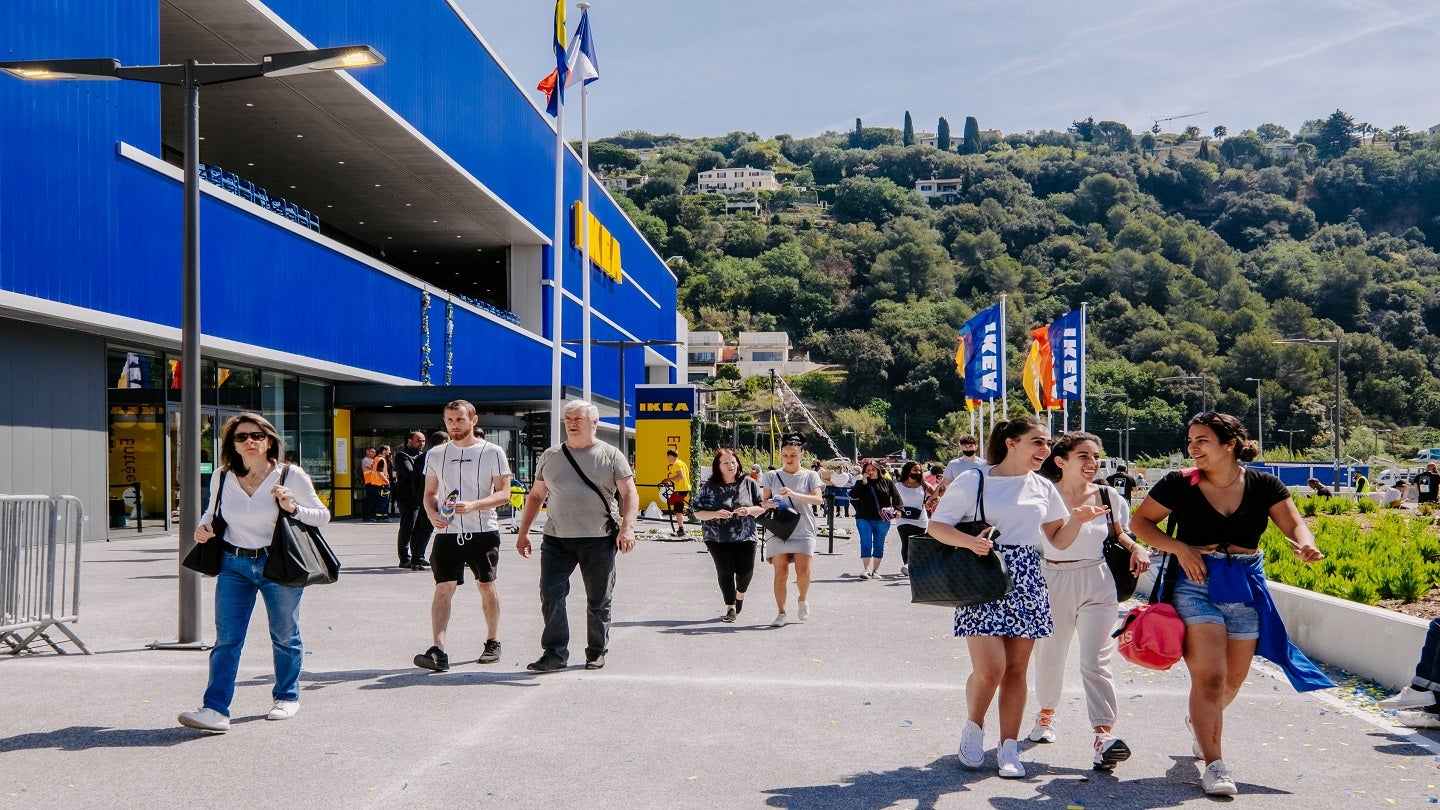 Swedish furniture retailer IKEA has unveiled plans to invest €1.2bn in France between 2023 and 2026.
The investment will be channelled towards accelerating the company's omnichannel transformation and accessibility in France. It will also support sustainability and energy transition.
It is part of the retailer's vision to become more sustainable, accessible, and affordable by opening new locations, strengthening the fulfilment network, and reducing its climate footprint.
IKEA stated that the investment marks the next step of its development in France, which is considered a key market for the company.
Citing AFP, thelocal.fr reported that the company will invest €906m in new funds and €377m from a previous investment.
Last month, Ingka Centres, the biggest operator of IKEA stores, acquired the Italie 2 shopping centre in Paris.
The retailer is also investing in existing stores such as IKEA Décoration Paris Rivoli and the deployment of new digital experiences.
Ingka Group CEO Jesper Brodin said: "France is an important market for us where we constantly test and try new ways to become even more accessible and sustainable.
"Life at home has never been more important and with this investment, we want to meet the dreams and needs of the many Français – making our existing stores better than ever, as well as investing in creating a unique omnichannel IKEA that truly contributes to a sustainable movement."
The company will also open new distribution centres in Toulouse and Limay by 2024 and 2026, respectively.
IKEA will accelerate its investments in a solar park in Langeron, central France, to further reduce its climate footprint.
The plant is estimated to produce 23GWh a year and is expected to commence operations next year.
Furthermore, Ingka Investments is investing in Dutch mattress recycling company RetourMatras to increase its recycling capacity in France by 500,000 mattresses.
Last month, Ingka Group revealed plans to expand IKEA's presence in the US with a €2bn investment over the next three years.