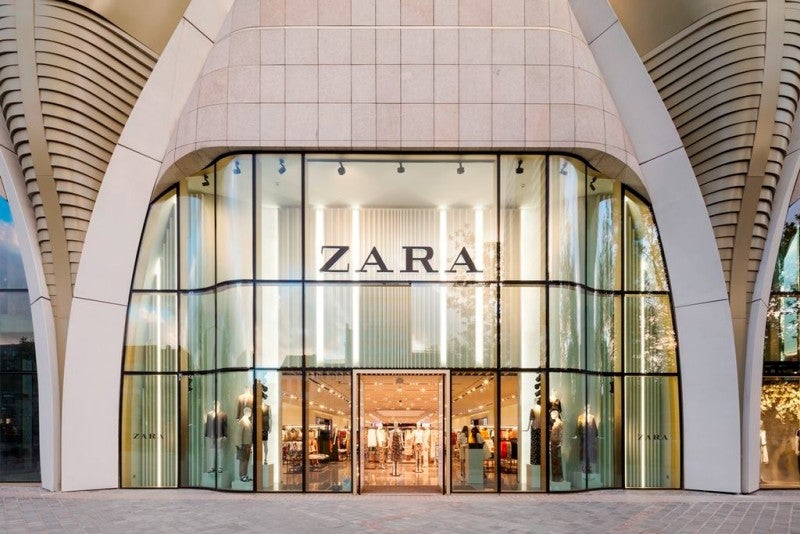 Spanish fashion retailer Inditex has reported that its sales increased by 50% to €4.9bn in the first quarter of this year, compared to €3.3bn in the same period of last year.
The company's online sales increased by 67% in local currencies. Both store and online sales in local currencies registered year-on-year growth of 102% from 1 May to 6 June.
During the quarter, Inditex's revenue in local currencies was 11.5% less than that recorded in the first quarter of 2019.
The company's reported sales growth came in spite of 24% of its trading hours being unavailable due to lockdowns, restrictions and capacity limitations. At the end of the quarter, 16% of the group's stores were not open for trading.
The group's net cash reached €7.2bn by the end of the quarter, up by 25% from a year earlier.
Net profit in the quarter was €421m, compared with a €409m loss in the same quarter last year.
Inditex's operating expenses grew by only 19%, considerably less than its sales growth.
The company's earnings before interest, tax, depreciation and amortisation (EBITDA) came to €1.2bn, up from €484m in the first quarter of last year.
Its gross profit came to €2.96bn, increasing the gross margin to 59.9%, 152 basis points above the 58.4% recorded in the prior-year quarter. This was also 47 basis points above that of the first quarter of 2019.
Inditex executive chairman Pablo Isla said: "This performance highlights how our differentiation and strategic transformation towards a fully integrated, digital and sustainable model continues to bear fruit supported by the commitment displayed by all the people who work at Inditex."
As of 7 June, 98% of Inditex's stores are open. At the end of the first quarter, the company had 6,758 stores in 96 markets.
Last month, the company said it was considering closing its stores in Venezuela.