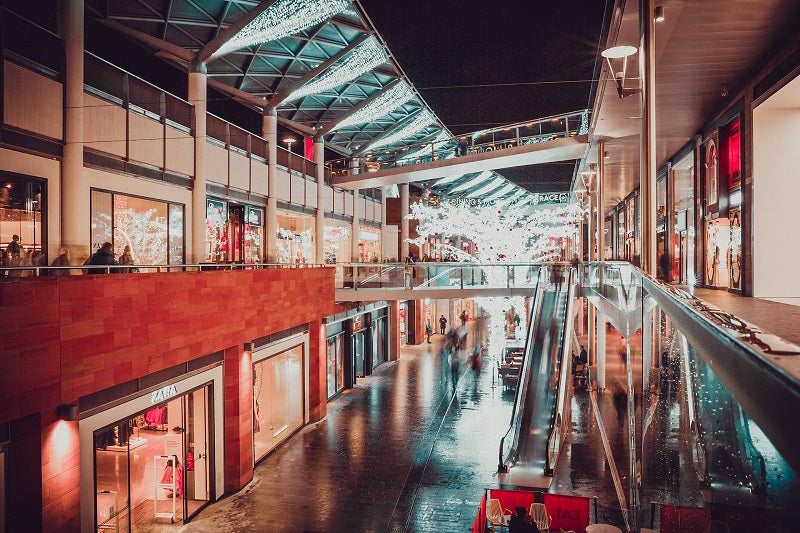 Total retail footfall in the UK declined by 7.3% last month on a year-on-three-years (Yo3Y) basis, according to data from the British Retail Consortium (BRC) and Sensormatic IQ.
The data revealed that footfall improved by six percentage points from November and was better than the three-month average fall of 10.2%.
During the five weeks from 27 November to 31 December, footfall in High Street retailers dropped by 9.3% on a Yo3Y basis, which was 4.3 percentage points better than in November.
The figure was also above the three-month average drop of 11.0%.
Footfall in shopping centres decreased by 19.9% against three years earlier, improving by 3.3 percentage points from November and above the three-month average decline of 20.9%.
On a regional basis, Scotland recorded the highest decline at -9.9%, followed by England at -8.7% and Wales at -9.6%. Northern Ireland's -3.0% drop in footfall was the lowest of the four nations.
On a year-on-year (YoY) basis, total footfall in the UK was up by 15.1%, while High Street stores and shopping centres recorded footfall growths of 19.7% and 13.4% respectively.
Compared with total pre-pandemic levels, UK footfall for the full year was down by 11.8%.
BRC chief executive Helen Dickinson said: "Footfall reached its highest level since the start of the pandemic in December.
"Historically low consumer confidence and 30-year-high inflation made for an exceptionally difficult year for consumers and retailers, with footfall down over 10% on pre-pandemic levels.
"Nonetheless, this was still a significant improvement on the previous two years when the pandemic kept many people at home.
"Although retailers' input costs show little sign of easing in 2023, they continue to do all they can to keep prices affordable and tempt customers in."
Recent data from the BRC showed that food inflation in the UK rose to 13.3% last month, against 12.4% in November.